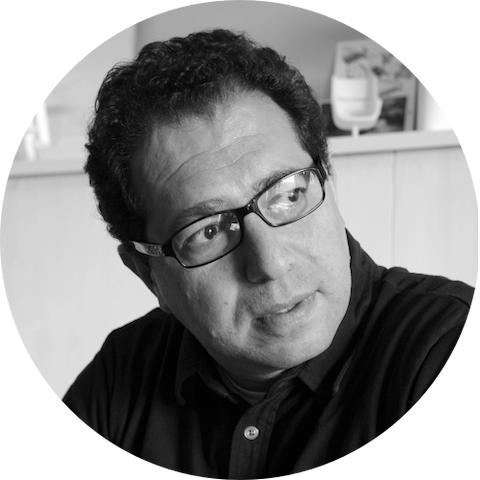 Industrial designer Khodi Feiz was born in Iran and grew up in the United States. He graduated from Syracuse University with a degree in industrial design and began his career at Texas Instruments Design Center.

In 1990, he moved to the Netherlands to work for Philips Design. In 1998, he teamed with graphic designer Anneko Feiz-van Dorssen and founded Feiz Design Studio. They specialize in product, furniture, graphic, and strategic design for companies including Alessi, Artifort, Herman Miller, Nike, and Nokia.

Feiz's designs for Geiger include the Deft Chair. The Deft Chair marries the solid-wood sculpting technology Geiger is known for with elegant upholstered elements. With a lean, beautifully sculpted wood frame, Deft Chairs enhance interiors without overpowering them, inviting visitors to relax while waiting or working.

Feiz's work has earned numerous awards and been featured in exhibitions and publications worldwide. He has lectured at the Design Academy, Eindhoven in The Netherlands.