Executive Offices
Ergonomic considerations enhance the comfort of an executive's primary workspace. That includes the social ergonomics that support private conversations.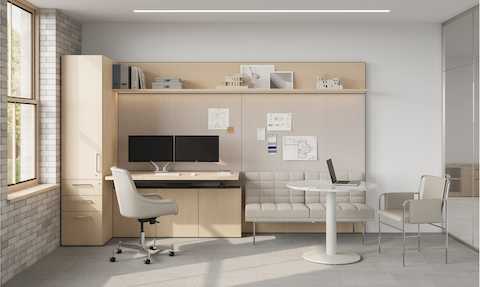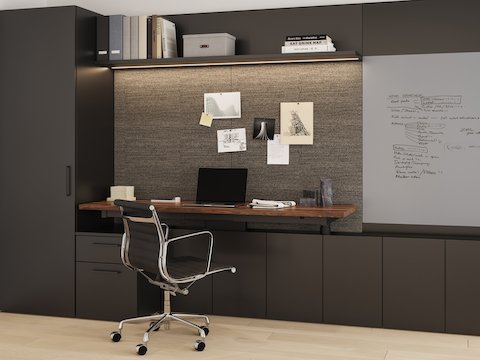 The mid-back version of the Saiba Chair, complete with adjustable-height five-star caster base, provides the intuitive comfort necessary for a primary office chair.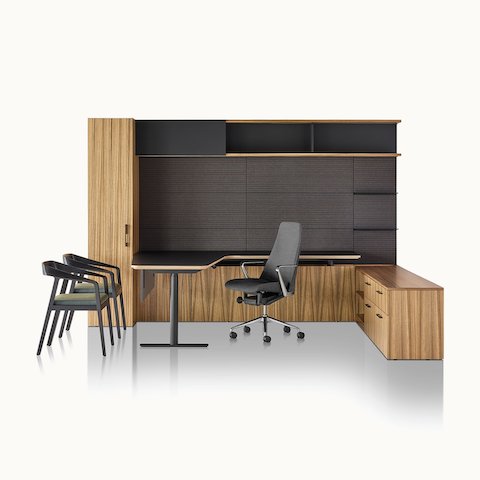 Geiger Rhythm Casegoods
Built from a simple kit of parts, Geiger Rhythm private office settings stir a feeling of welcome when guests—colleagues or clients—drop in for private conversation.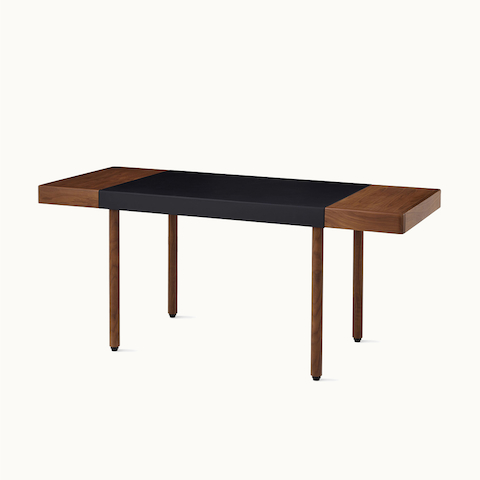 Sled Chair
Ward Bennett designed his iconic Sled Chair for public and private spaces that demand luxurious comfort.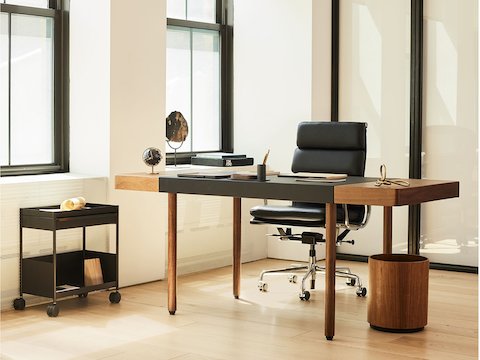 The executive office is more than a workspace for its resident. The c-suite often includes side chairs or lounge furnishings, where negotiations can continue in casual comfort.
Customize Your Executive Office
Geiger has a range of products that elevate the private office experience.