From the harvesting of lumber to the volatile compounds traditionally used in stains and coatings, the wood furniture industry hasn't always had the best reputation among environmentalists. But here at Geiger, we've been forging a different course over the past two decades.
Working with representatives from the Environmental Protection Agency and our chemical suppliers, we began developing water-based top-coat materials in the mid-1990s. By 1998, we became one of the first furniture manufacturers in the world to make the switch to water-based stains and sealants. Not only did this eliminate solvent-based materials and the VOCs associated with them from our processes—all while maintaining the highest-quality finishes for our products—but it also set Geiger on a course to become a leader in sustainable manufacturing.
Today, we operate three busy manufacturing facilities: our Atlanta headquarters, known as Fulton, where we manufacture casegoods; our Hildebran, North Carolina facility, where we manufacture seating and occasional tables; and the newest addition to the Geiger family, the DatesWeiser factory in Buffalo, New York, which joined us as part of the MillerKnoll collective of brands in 2021. Thanks to our comprehensive recycling program, both Fulton and Hildebran operate as zero-waste-to-landfill facilities—and have since 2014. And we're working hard to improve our sustainability practices at DatesWeiser.
Across our portfolio of casegoods, most Geiger products made in our Fulton facility can be specified as FSC®-certified (FSC® C028842), meaning those products meet the strict requirements established by the Forest Stewardship Council® around chain-of-custody. So, not only is our veneer quality among the best in our industry, but our veneer casegoods meet the standards set by the industry leader in sustainable forestry.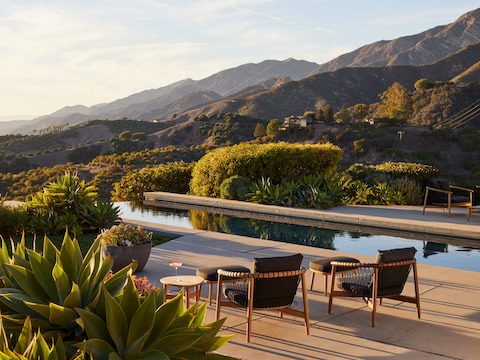 Because both Geiger and DatesWeiser are part of the MillerKnoll collective, our positive momentum for doing the right thing—for the planet as well as for our customers—contributes to the collective's 2030 Sustainability Goals. Track our progress at millerknoll.com/sustainability
Review the SCS Indoor Advantage product guide to see which of our products are certified for indoor air quality