At Geiger, everything we do comes back to people; from the communities where we live to the customers we serve. It's why today, our state-of-the-art casegoods factory in Atlanta, Georgia and seating plant in Hildebran, North Carolina both operate as zero-landfill facilities, with on-site recycling programs and employee gardens.
Our journey toward sustainability hasn't been easy. When we took our first steps more than 20 years ago, Geiger generated 95 tons of VOCs (volatile organic compounds) annually. Additionally, the company produced more than 300 drums of hazardous waste—mostly byproduct from cleaning processes. By 2017, even though our company had grown significantly, we managed to reduce annual VOCs to just 6.5 tons and hazardous waste to less than 11 drums. The changes have been dramatic, but not surprising when you consider the determination our Geiger community exhibits when working together toward a goal.
The catalyst for these efforts was none other than our founder himself, John Geiger. In the mid-1990s, he committed the necessary resources to change our environmental practices, moving beyond basic compliance toward a goal of becoming a good corporate citizen.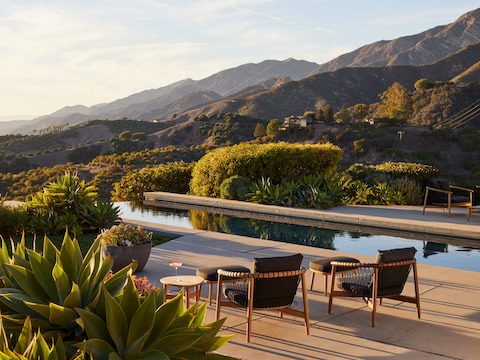 Along the way, we found a tremendous abettor in these efforts in Herman Miller. A corporate leader in sustainability for more than half a century, Herman Miller acquired Geiger in 1999. Our shared values not only made the acquisition work, they also keep us aligned on our sustainability goals. Today, we are guided by Herman Miller's Earthright strategy, an ambitious 10-year plan to—among other goals—eliminate waste from all of its factories, reduce water and energy consumption by 50 percent each, and certify 100 percent of all products as DfE-approved and level 3-certified.