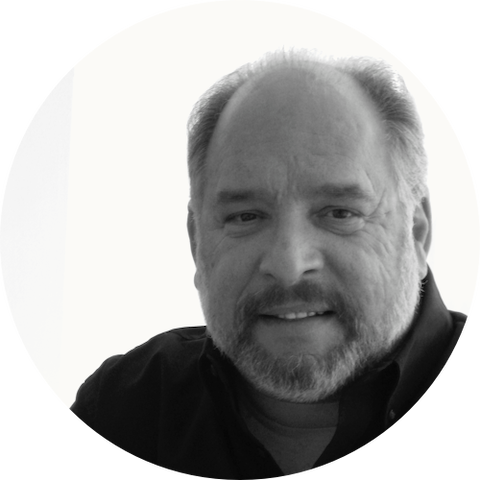 Joe Ricchio was born in Cambridge, Massachusetts, and earned a bachelor of science degree in industrial design from California State University at Long Beach. He was selected for CSU International Programs in Florence, Italy, where he immersed himself in the country's art, design, language, and history.
Following several years as both a product and graphic designer for the high-tech industry, he founded Ricchio Design, a consultancy that specializes in product, furniture, and graphic design.
Ricchio has designed multiple chairs and accessories in the contract furniture space, most notably the Ricchio Side Chair, winner of a Roscoe Award in 1991. His first collaboration with Geiger resulted in the Ascribe Chair, an architectural form with a mid-century residential feel, both fresh and timeless.
Ricchio has taught furniture design at Cal State Long Beach and product and graphic design at the Art Center College of Design in Pasadena. His designs have been recognized with IBD, IDSA, and Best of NeoCon awards.