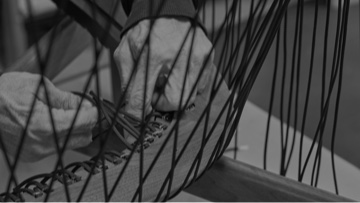 Our products are crafted to perform for years for the people who use them. Our standard 12-year warranty covers all Geiger office furniture products. Limitations include:
Textiles and Leathers
3 years
Includes, but is not limited to Geiger Textiles, Herman Miller, and Maharam fabrics.
Nonstandard Products
1 to 5 years
Warranty length on nonstandard products not covered by the 12-year warranty is identified on individual product quotes.
All Other Products, Parts, and Services
5 years
Height- adjustable bases (mechanical parts). Task light electronic ballasts.
3 years
All service parts.
2 years
Height-adjustable bases (electrical parts).
6 months
All other products, parts, and any services not listed above, sold or furnished by Geiger, except for consumable products such as light bulbs and other electronic products for which no warranty is given.
Other Manufacturers' Products
None
Geiger will pass through to the original purchaser any warranty supplied by other manufacturers to the extent possible, including, but not limited to, open-line laminates.