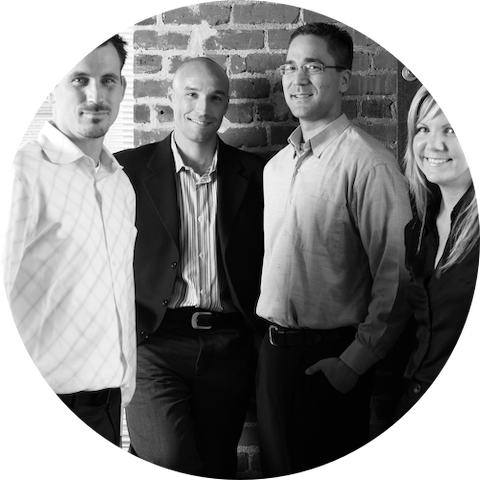 Patrick Johnson, Joe Remling, Dan Maas, and Lucy Aiken-Johnson combined their talents in 2004 to form ai3, a design consultancy grounded in architecture, interiors, and product development. The firm's collaborative, multidisciplinary approach—an exchange of ideas among designers, architects, artists, and other creative thinkers—leads to designs that tell compelling stories in public and community spaces.
Their work can be seen in the LEED-certified Tandus Design Center in Atlanta, Top Chef Richard Blais' FLIP restaurants, and American Apparel's two Atlanta locations, among other projects. ai3 has designed multiple collections for Pallas Textiles, including the award-winning Common Ground in 2007.
Designs for Geiger include the iconic Peer Table, an architecturally inspired setting for touchdown meetings in open work environments, and 2 by 3, a three-legged stool sculpted of just seven solid wood components, joined by a concealed mortise and tenon, that highlights the material's natural beauty and versatility.