Maximized surface area encourages collaboration, with concealed power access and storage
Peer Tables accommodate the increase in communal, multi-use workspaces at the office. The design encourages more casual styles of meeting, conversation, and co-creation that take place in collaborative settings. A shelf below the table surface provides convenient under-table power and data access. It also allows collaborators to keep phones and laptops close by while maximizing available tabletop space.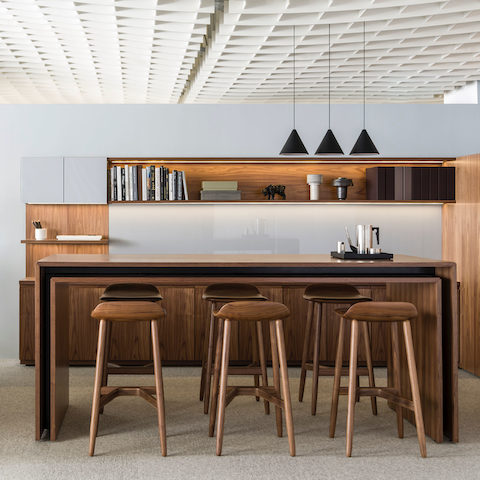 Communal Thinking
Anticipating the proliferation of communal spaces, the designers of the Peer Table conceived a meeting table that would adapt to impromptu gatherings.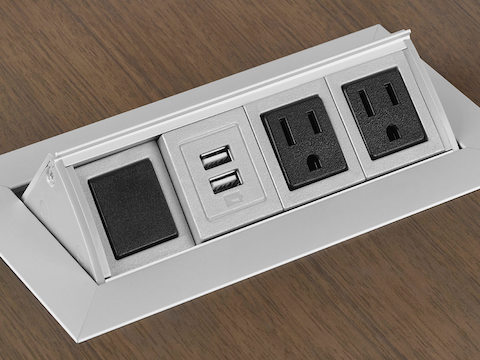 Tech-Ready
Integrated power and data access were givens in Peer's design, so collaborators can stay connected wherever they happen to conference.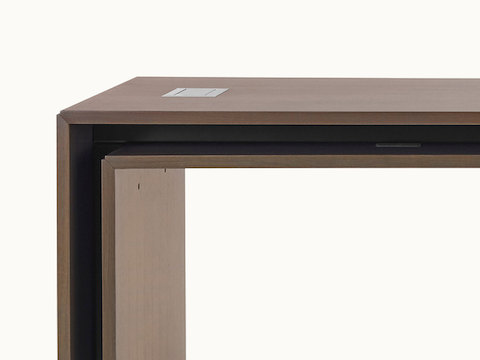 Integrated Storage
An aesthetic detail that's also practical, the integrated storage shelf under the tabletop provides a place for mobile phones and laptops, maximizing surface area.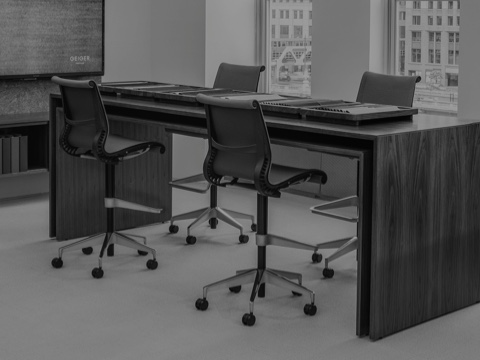 Taking note of increasingly flexible and communal workspaces, Lucy Aiken-Johnson and Patrick Johnson of ai3 created Peer Tables to accommodate informal meetings and conversations in group areas. Integrated power and data access were givens.