Designed for confidence, designed to reflect your full potential

Highline Fifty makes a dynamic statement, furnishing spaces with a vision that combines strength and style. Available in round and square shapes, Highline Fifty Meeting Tables provide the framework for flexible work, impromptu gatherings, and creative collaboration. Technology connection is available at the table's top or through an integrated drawer and can be easily adapted to meet the needs of expanding technology demands. Accommodates up to eight people.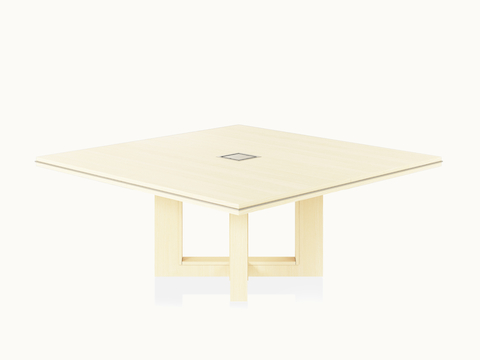 Construction and details
The table's bold, layered top allows for unique combinations of metal, wood, stone, and glass—creating a beautifully executed top with integrated technology drawers. Available with a veneer slab top placed over/sitting over a proud metal edge for a statement of design confidence. Table base options are available with mixed materials, including metal trim.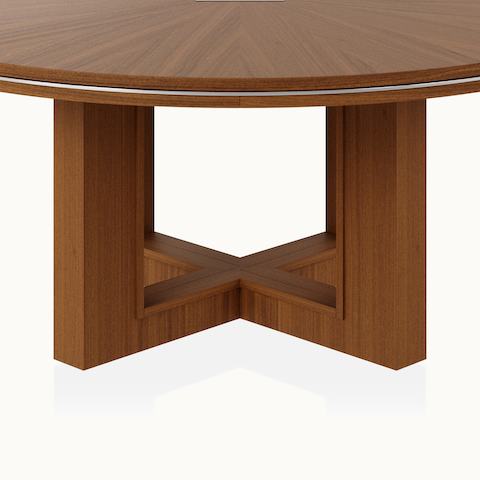 Power and connectivity
A larger profile base and enclosed leg design keep wires organized to efficiently manage A/V needs. Power and data are available in integrated power drawers. Intuitive technology options offer access at the table's top. Choose a hatch lid to match metal or wood details.