Accommodates healthful balance in the workday with sit-to-stand flexibility
MP Height-Adjustable Tables share the crisp proportions of Amir Paknya's MP family of tables. Rectangular or oval tabletops available in a choice of materials—including stone—appear to float on a platform created by metal columns melded with flat-blade metal feet. A touch of a button moves the worksurface smoothly to a series of programmable preset heights—no small feat considering the weight and density of the natural stone material options. The effect is both industrial and luxurious with an overall feeling of lightness.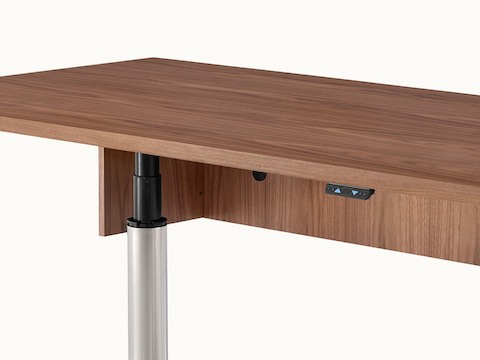 Sit-to-Stand
Four programmable presets let users adjust table height to their custom preferences with a touch of a button.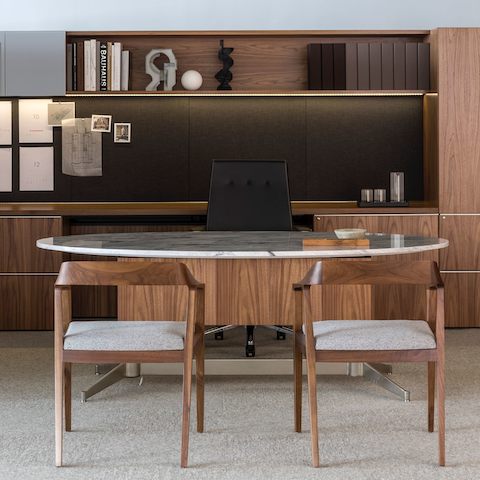 Desk or Table
MP Height-Adjustable Tables are well-suited for use as a personal desk as well as a meeting table.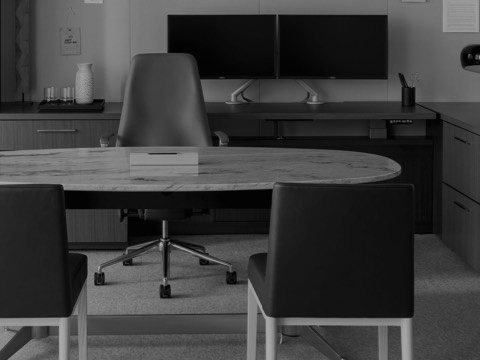 With a reputation as a fine artist in the field of wood and metal furniture, Amir Paknya conceived MP Height-Adjustable Tables to meet the need for workers to alternate sitting and standing postures throughout the day. Paknya's table accommodates four programmable preset heights with a touch of a button.