The definition of flexibility, these tables adapt to meet various training or conferencing needs
Like the original MP Table, the MP Flex is designed on a crisp platform of metal columns melded with flat-blade metal feet. What sets MP Flex Tables apart are their lockable casters, flat-folding tops, and nesting bases. Tabletops connect using an intuitive ganging mechanism to create a variety of configurations, from rectangle to oval, horseshoe to hexagon.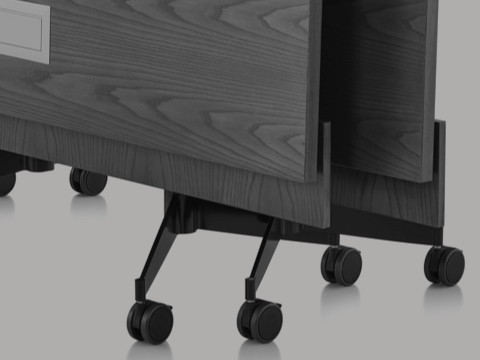 With a reputation as a fine artist in the field of wood and metal furniture, Amir Paknya conceived MP Flex Tables to meet the need for practical, multi-use work surfaces. MP Flex Tables accommodate a multitude of configurations, depending on the task at hand.