A light aesthetic, precise lines, and a variety of shapes and finishes
MP Tables are designed on a crisply proportioned platform created by metal columns melded with flat-blade metal feet, with a wood, stone, glass, or back-painted glass top that appears to float. The effect is industrial yet luxurious. MP works gracefully as a desk, an expansive work surface that uses a stretcher for added structure between its columns.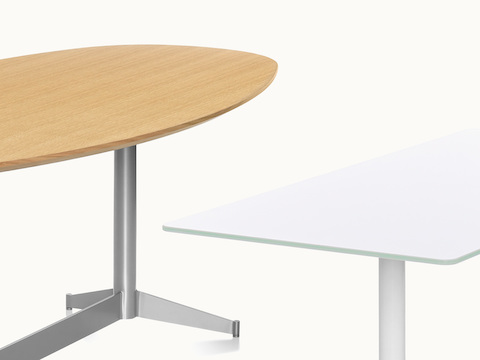 Right-Sized
Available in a range of shapes, sizes, and materials, MP Tables transition from personal desk to meeting table.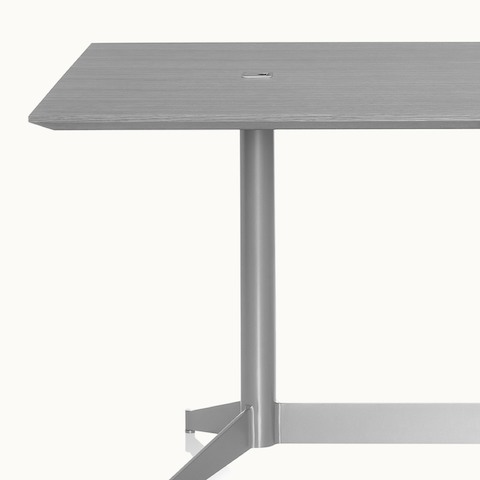 Access Approved
MP Tables are available with integrated power and data access to keep work tools powered and collaborators connected.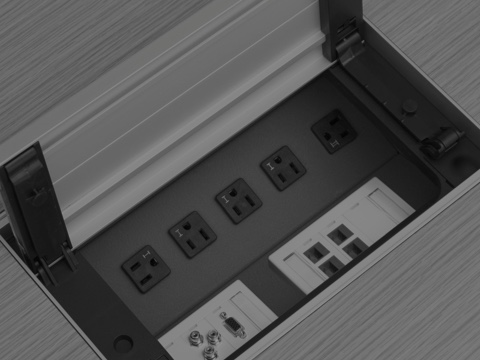 With a reputation as a fine artist in the field of wood and metal furniture, Amir Paknya conceived MP Tables to meet a need for design-versatile, highly functional conference tables that fit gracefully into any environment.