A light aesthetic, precise lines, and a variety of shapes and finishes
MP Conference Tables are designed on a crisply proportioned platform formed by metal columns melded with flat-blade metal feet, with a wood, glass, or back-painted glass top that appears to float. The effect is industrial yet luxurious, and makes for a graceful meeting room table. In larger configurations, MP Conference Tables augment their dual bases with a stretcher that forms a transition between the columns.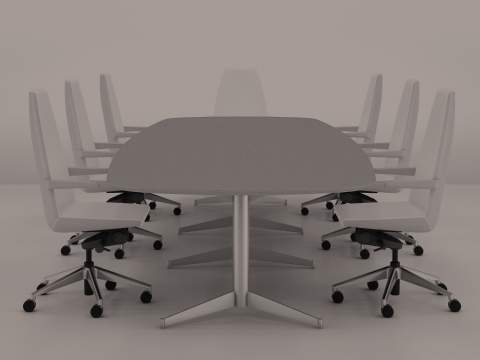 With a reputation as a fine artist in the field of wood and metal furniture, Amir Paknya conceived MP Conference Tables to meet a need for versatile, highly functional work surfaces that will fit gracefully into any environment.