For the most elevated meeting spaces, Highline Conference Tables answer the need for high performance with an intuitive design that integrates technology and brings sophistication to the conference room. Create a unique space for your needs with a wide range of materials and finishes and intuitive technology options at tabletop or undermount. Choose a V vector base—a three-way intersection of the table's base legs—to create a light, open design aesthetic while maintaining robust wire management capacity. Accommodates up to 20 people.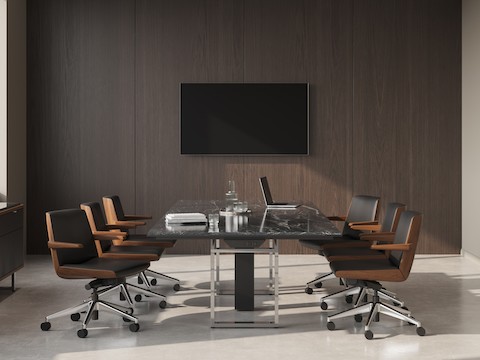 Set your own agenda
Anchored in exceptional craft, the tables feature handpicked mixed materials and a variety of tabletop shapes and edge profiles to create a distinct look.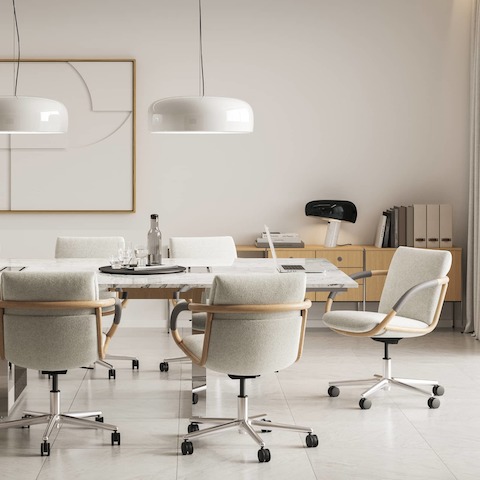 All in the details
The table's open metal leg and proud metal edge are signature design elements that can be combined with wood, glass, solid surface, or stone.
Integrated technology
For efficient teamwork, power sources are distributed to convenient spots around the table, enabling seamless video and voice conferencing, data access, and device charging.