A destination for conversation, collaboration, or concentration
Impactful elegance elevates the experience of meeting and working around a Domino Table. Their skillfully applied veneer tops showcase the height of Geiger woodcraft and the playfulness of their designer, Isay Weinfeld. Two tabletop sizes, each available in a selection of woodgrain patterns, offer a pleasing contrast to the slim, metal base.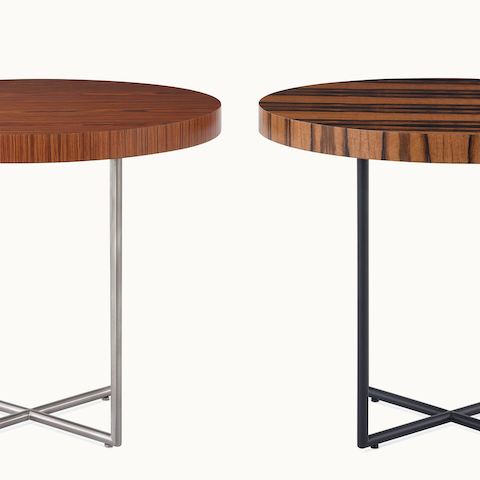 A Fine Finish
A thoughtful selection of wood finishes let you play up the grain pattern on the table's surface. A choice of base finishes is also available.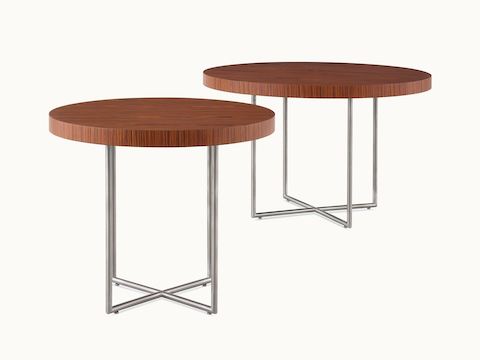 Sized Just Right
Domino invites collaboration. Available as a 36- or 48-inch round table, it's sized just right for small meetings.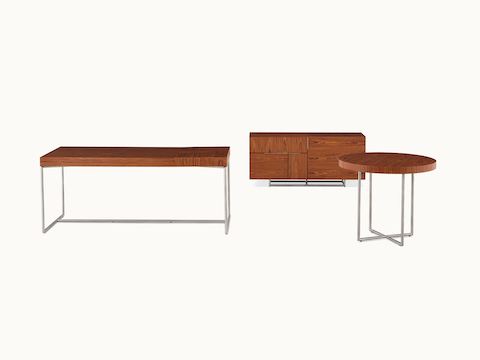 Complete the Suite
Domino Tables are part of the Domino family of designs Isay Weinfeld created for Geiger.