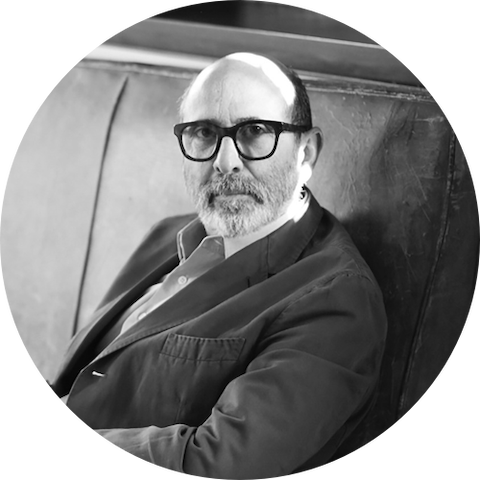 Architect Isay Weinfeld has created a number of elegant and minimalistic designs for boutiques, restaurants, hotels, and residences throughout São Paulo and Rio de Janeiro, including the luxurious Hotel Fasano.

Born in São Paulo, Weinfeld graduated from the School of Architecture at Mackenzie University, where he later taught architectural theory. He has also served as a professor of kinetic expression at the School of Communications of the Fundação Armando Álvares Penteado.

"I spend long hours talking to my clients until I get to understand what is it they need, they want, they dream of."
- Isay Weinfeld
Weinfeld's furniture is characterized by clean, angular lines and natural materials, continuing the lineage of iconic Brazilian modern design and architecture. His Domino Storage for Geiger—spare, rectilinear forms reimagined with a playful yet graceful arrangement of quarter-turned wood fronts—was his first furniture collaboration with a North American company.

Over the course of his career, Weinfeld has been the recipient of numerous awards, and his work has been published widely in both Brazil and abroad, including multiple volumes dedicated exclusively to his work.

Products by Isay Weinfeld