Tailored lounge seating at all the right angles
The traditional chesterfield takes a turn for the contemporary with the Rapport Sofa. Designed by Brazilian architect Isay Weinfeld, Rapport is characterized by its boxy form, distinctively low seat, and surface pattern of precisely tufted squares. The design blends comfort and sophistication for public interiors or private residences.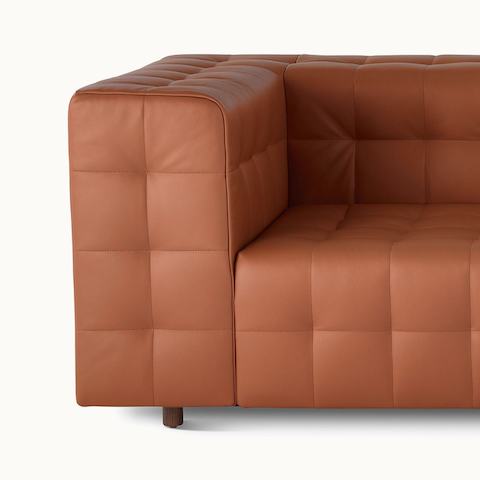 Precision Packed In
A gridwork of tufted squares creates a precise pattern across the sofa's surface.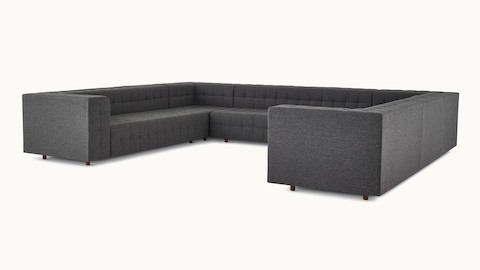 Break Off a Sectional
Rapport is available in both L- or U-shaped sectionals.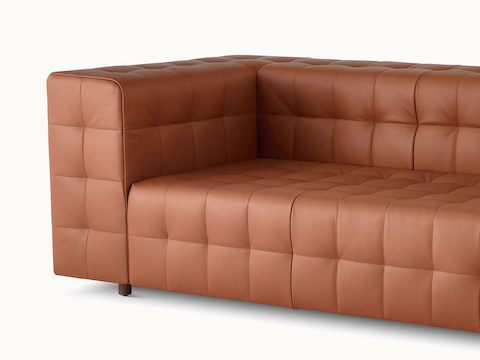 Down Shift
At just under 15 inches high, Rapport Sofa's deep seat brings a residential feel to the workplace.
Whether working on a public square or private residence, Isay Weinfeld's process starts the same way: listening. With his Rapport Sofa, he heard Geiger's call for clean-lined, meticulously upholstered soft seating that challenged our drive for perfection. He was all in. In fact, it was Weinfeld who spotted a three-millimeter inconsistency on the tufting pattern of an early prototype. It has since been corrected, preserving the symmetry of the design.