A finely tuned balance of delicate material contrasts
With architectural lines and an impeccably edited composition, Brabo Lounge Seating brings a refined aesthetic to the office. The exposed structure and subtle material transitions make Brabo beautiful from every angle. The Brabo Lounge Seating family includes a club chair, settee, and sofa, each available in multiple finishes, upholstery options, and metal accents.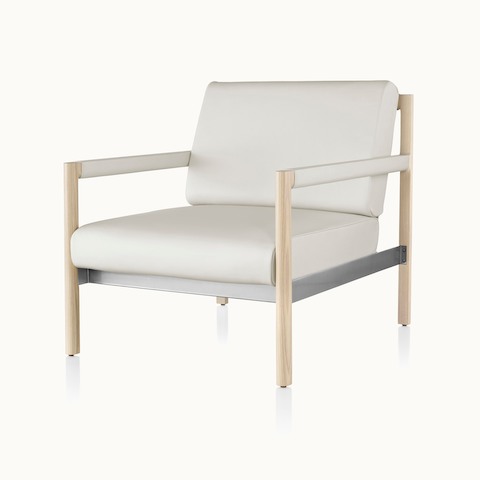 Mixed Media
Brabo fine-tunes a sensitive composition of materials, including metal—a surprising choice for a lounge collection of Brabo's aesthetic refinement.
Engineered Lines
A strong outline and architectural proportions belie the comfort and warmth inherent in Brabo's leather sling and arm wrap.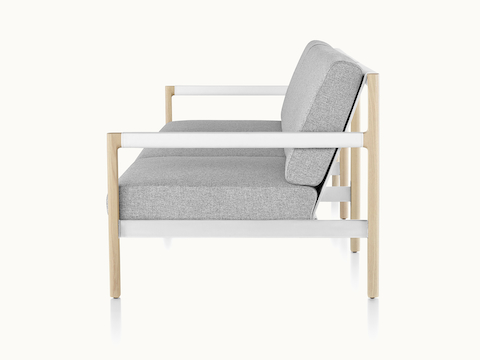 Exposed Structure
Whether club chair, settee, or sofa, the Brabo frame is fully on display, making material transitions plain and highlighting the designer's artistry from all angles.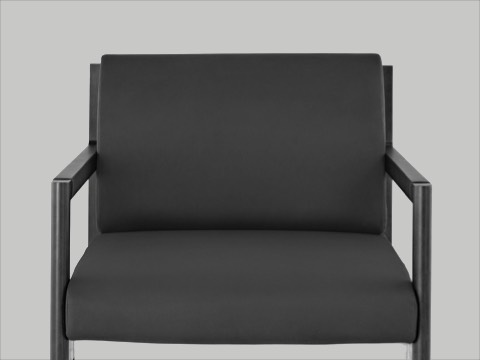 An architect by training, Vincent Van Duysen is inspired by classical forms. He strives for order and clarity in his designs—but never at the expense of warmth or craft. His Brabo Lounge Seating features a sensitive mixture of upholstery, leather, and metal, all contained by an exposed wood frame.