A timeless design that's still ahead of the curve
Ward Bennett originally designed the U-Series Chair in 1979 for the NYC apartment of handbag designer Reva Ostrow. The universal forms of these barrel-shaped chairs proved a versatile complement to a range of tastes. Originally produced by Brickel Associates, whom Geiger acquired in 1993, we're proud to bring these masterfully minimal designs back as part of the U-Series Lounge Seating family.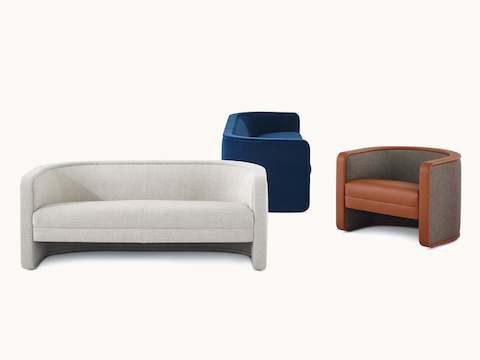 The Test of Time
The sculptural form of each U-Series piece is as relevant today it was 40 years ago when they were first introduced.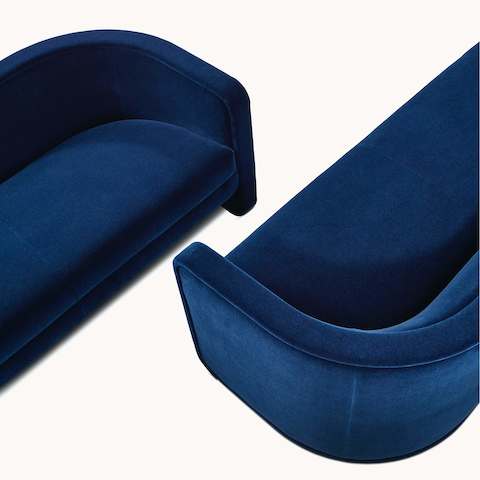 Embrace the Curves
The comfortable curves of the U-Series Lounge Seating family highlight the skills of Geiger upholsterers, who are able to meet the design's integrity with a wide range of luxe textiles.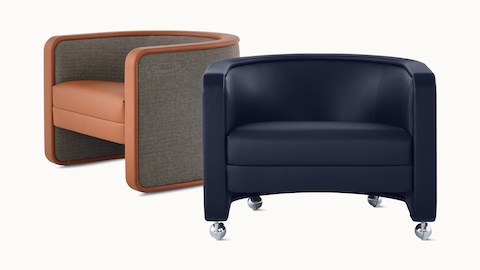 Mixing Business with Pleasure
The U-Series was originally designed for residential use, but its blend of elegance and sophistication also helps hospitality and commercial spaces make a memorable first impression.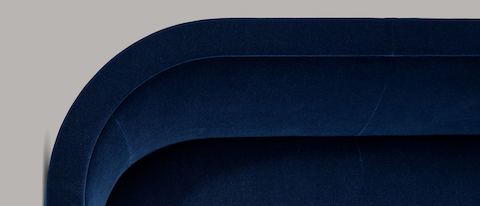 From buildings to tableware to more than 150 chairs, Ward Bennett's designs were characterized by simplicity and utility. The U-Series is no exception, with sculptural forms that are both comfortable and appealing. The barrel-shaped chair showed up in many Bennett interiors over the years, and we're proud to make the entire family available once again for yours.