Refined comfort for working lounge areas
Casual settings that support collaboration are among the most popular spots to work in most offices. Reframe Lounge Seating brings comfort and a distinctive aesthetic to these spaces across an office landscape. Three back sizes built upon a common base provide a range of functional choices, while the crisp lines take upholstery beautifully.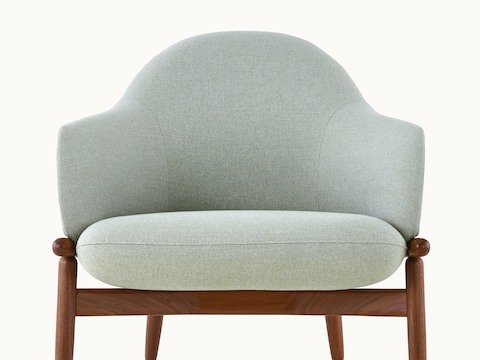 Low and Open
The mid-back chair is low and open to encourage conversation.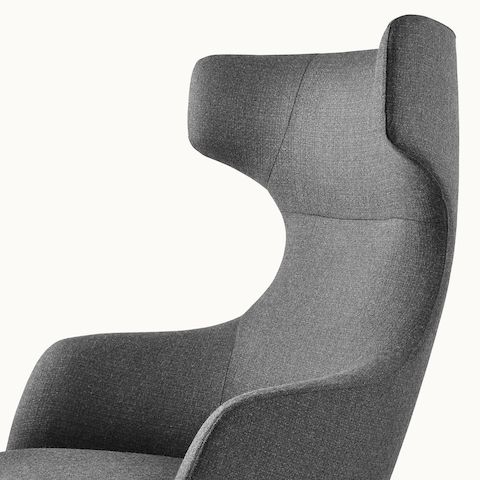 Blinders On
The wing-back chair is designed to be closed and protective and limit peripheral distractions.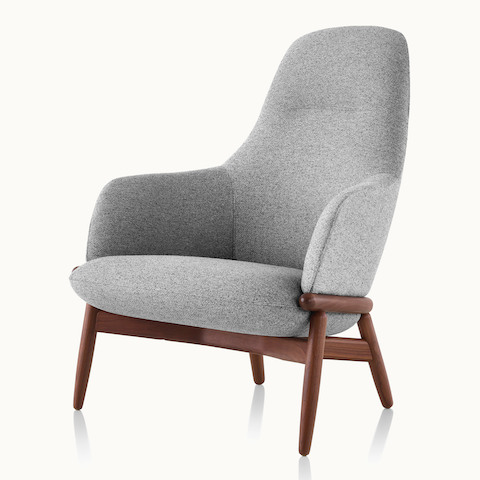 Best of Both Backs
The high-back chair offers the comfort of the wing-back and the openness of the mid-back.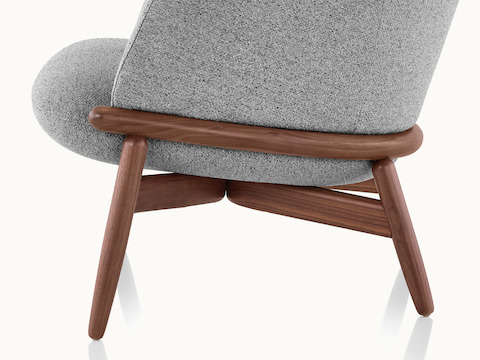 Covering All Bases
The arched external wood frame unifies the seat, backrest, legs, and stretchers.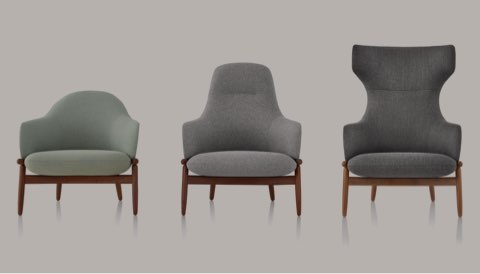 The designers of EOOS set out to design a family of lounge furniture with a strong internal logic. By starting with a common base, minimal in appearance but visibly sited on the outside of the upholstered form, they were able to unify the seat, backrest, legs, and stretchers of the lounge chairs both visually and technically. The same internal logic extends to coordinating tables, which are also built on a common base.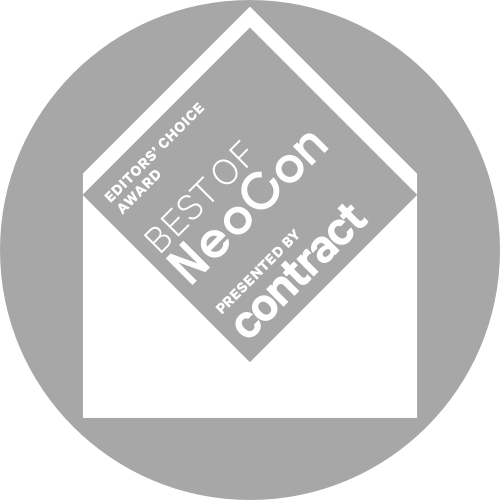 2018
Best of NeoCon Editors' Choice Award