The flexibility of sectional seating wrapped in tailored elegance
Tuxedo Classic Lounge Seating is all about comfort and elegance. With a base built on wood legs that sits closer to the floor than that of its cousin, Tuxedo Component Lounge Seating, Tuxedo Classic offers a more traditional, anchored aesthetic. Craftsmanship is evident in the upholstery details, with gently rounded and top-stitched arm panels and cushions that can be quilted for a handcrafted feel.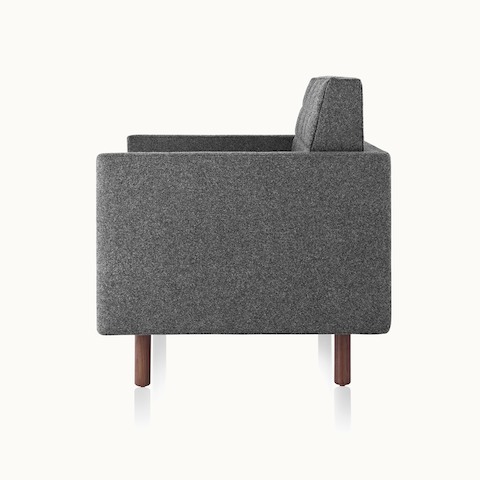 Priority Postures
Tuxedo Classic allows the sitter to perch upright in a meeting, sit back and dig into working on a laptop, or relax in casual comfort.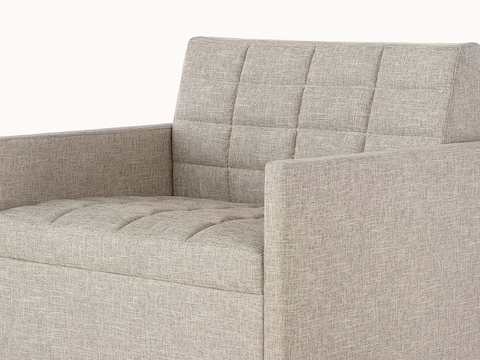 Depth of Comfort
Dual-density foam cushions offer firm support beneath Tuxedo's tailored surface.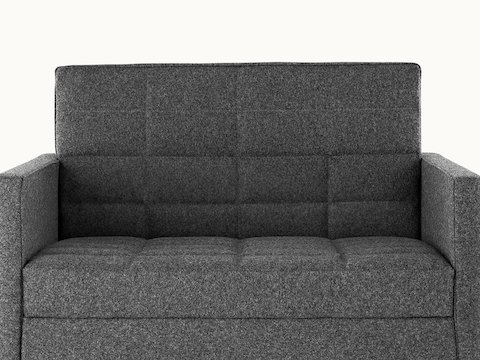 Detail Oriented
Tuxedo's seat and back cushions can be quilted, providing a distinctive aesthetic and a softly tailored surface.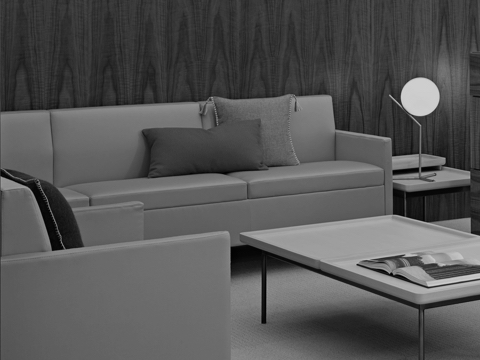 Craig Bassam and Scott Fellows formed BassamFellows with a shared vision—to return true craftsmanship and beauty to contemporary living. Tuxedo Classic Lounge Seating extends the range of their Tuxedo Component Lounge Seating family by adding a more traditional sofa appearance to the line.