A familiar design with brand-new proportions
With functionality for the open plan in mind, BassamFellows designed Mantle Lounge Seating with an emphasis on form and craft. The Mantle Bench is a seamless addition to the family, offering the same elegant detailing with a hint of edginess. Made to be flexible and progressive, Mantle components foster collaboration, comfort, and productivity.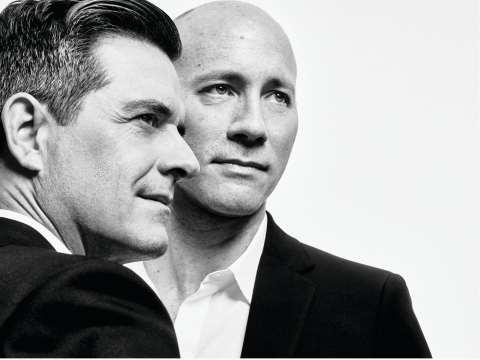 Craig Bassam and Scott Fellows formed BassamFellows with a shared vision—to return true craftsmanship and beauty to contemporary living. Mantle Lounge Seating is the modern reimagination of its finely tailored predecessor, Tuxedo Component Lounge Seating. With the ever-evolving lounge seating needs of commercial settings, BassamFellows responds with flexible and progressive seating design solutions that create modular versatility for social and collaborative interactions.