An inviting lounge chair that adds warmth and welcome to any space
With subtle curves and just the right amount of recline for relaxation, the Full Loop Lounge Chair beckons you to sit and stay awhile. Offering exceptional comfort and versatility, this lounge chair gives people a place to enjoy a few moments of respite at home or in the office. Choose from numerous textile and leather options to create a look that enhances your décor.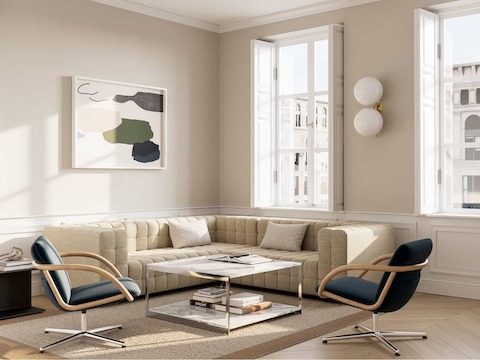 Versatile design
Suits spaces across residential and professional settings, including lounge areas and private offices.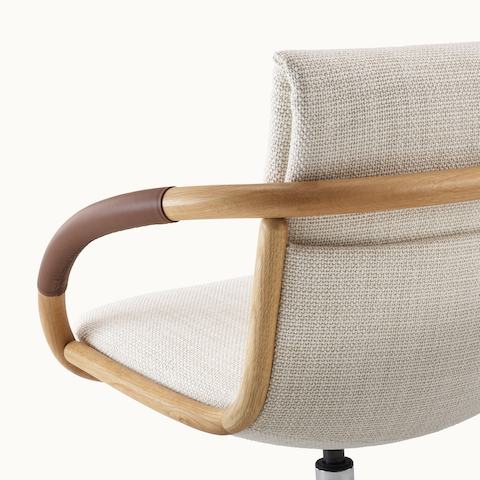 Elegant details
Includes refined stitching on the seat and back and the option for a leather wrap on the arms.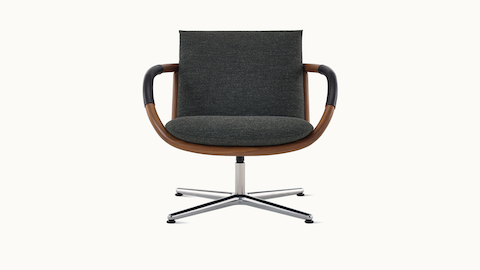 Subtle contours
The softy curved arms and seat pad have a striking look and comfortable feel.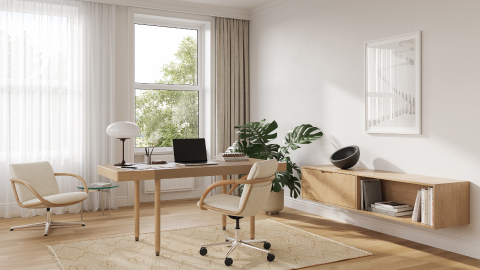 Martin Bergmann, Gernot Bohmann, and Harald Gründl make up the Viennese studio EOOS that designed the Full Loop Lounge Chair for Geiger. The design exemplifies their poetic approach by balancing wood with metal and sharper angles with subtle curves. The resulting office and lounge chairs bring unexpected beauty to spaces at home and in the office.