A striking balance of industrial materials and craft techniques
By using a minimum of common materials in a maximally inventive way, Crosshatch Chair creates a feeling of being enveloped in a protective nest. Its distinctive cording and graceful curved frame is the work of Austrian design firm EOOS.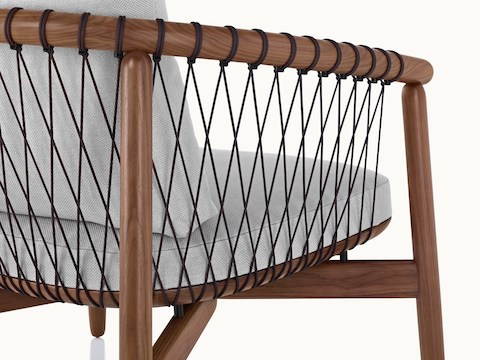 Refined Tension
Parachute cords, a material common to other industries (though not typically used in furniture), create a lattice held taut to support the gracefully curved wood frame.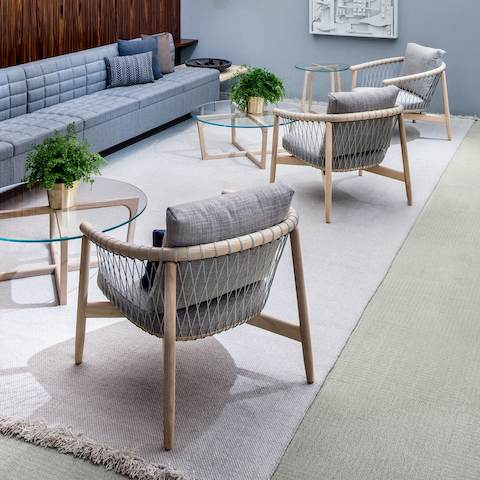 Lightweight and Transparent
Crosshatch envelops you like a nest as you sit. Without the bulky presence of a club chair, its transparent aesthetic helps it look right at home in a variety of environments.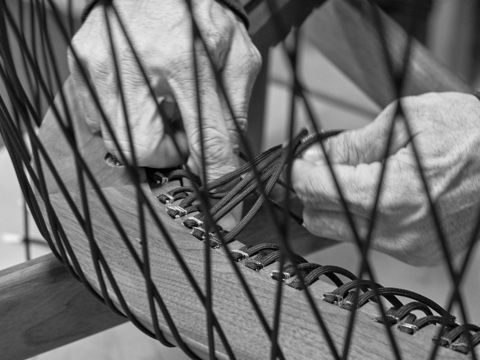 Design legend Ward Bennett's pioneering use of industrial materials inspired the designers of EOOS in their material selection for the Crosshatch Chair. The designers' use of parachute cords—a common industrial material—would have earned Bennett's approval.