Gently sculpted to accentuate the inherent beauty of its materials
The Crosshatch Side Chair brings minimalist refinement to interiors, with each element optimally fashioned to serve its function. The upholstered seat appears to float above its solid but lightweight wood frame. The intricate wood joinery and angled seat supports connect the design to the rest of the Crosshatch seating family.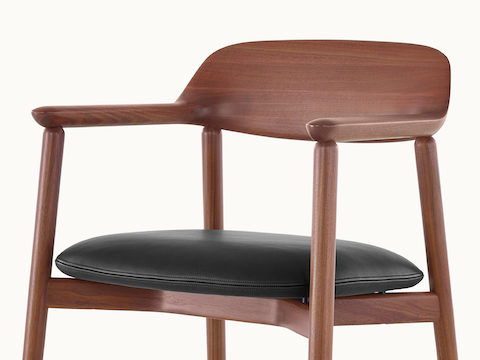 Craft First
As designers who believe in the value of "authentic objects," EOOS emphasized intricate, craftsman-level wood joinery in their Crosshatch Side Chair.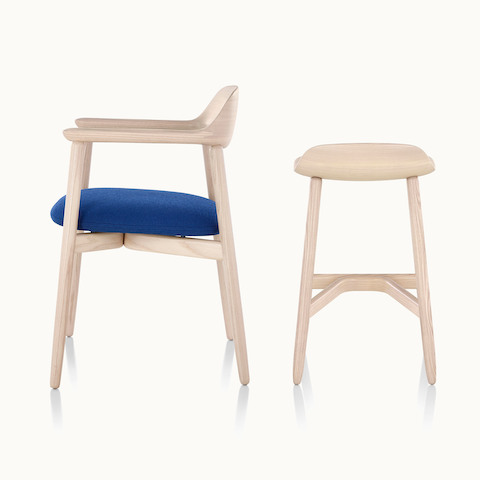 Function Focused
The design of the Crosshatch family of seating was guided by simplicity, refinement, and—above all—function.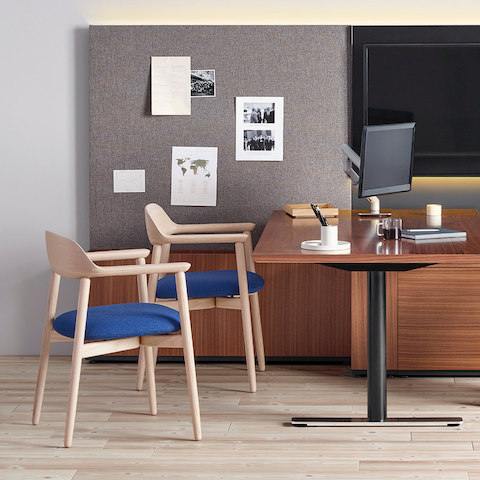 A Chair That Fits
The Crosshatch Side Chair has a classic profile that suits well-appointed private offices or conference rooms.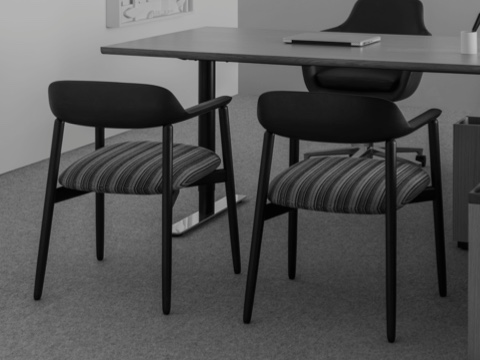 The designers of EOOS consider design a poetic discipline and believe in the power of what they term "authentic objects." The Crosshatch family of seating—including a lounge chair, side chair, and stool—share a common emphasis on authentic wood craft.