Clean-lined and precise, for understated elegance
Lightweight yet robust in construction, the Nessel Chair was designed with the sitter in mind, providing maximum comfort in a restrained, elegant form. Topped by luxurious fabric or leather upholstery with perfectly aligned seams, Nessel can be specified with contrasting textiles on the interior and exterior of the seat shell. Available with or without arms.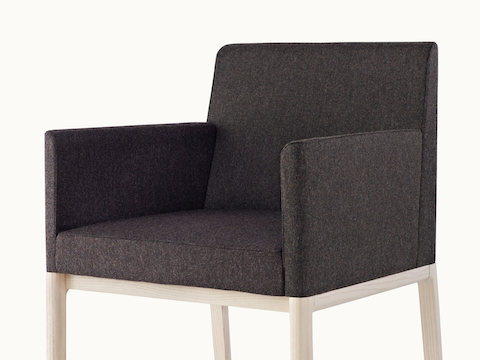 Architectural Framing
Nessel was designed by an architect, and it shows in the mortise and tenon joinery, grooved corner blocks, and perfectly aligned upholstery.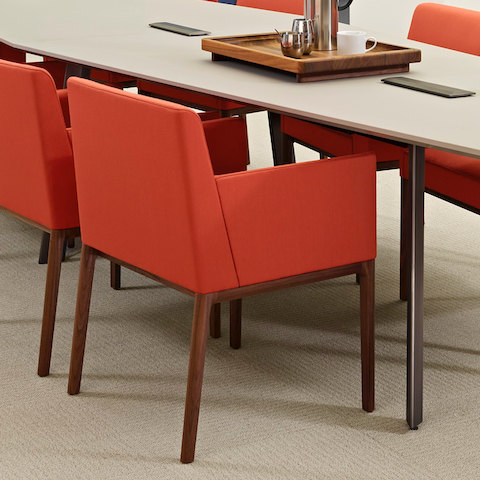 Commercial or Residential
With two arm options—armless or with full wrap-around arms—the Nessel Chair works in a multitude of spaces: private offices, meeting spaces, lounges, dining areas, as well as residential settings.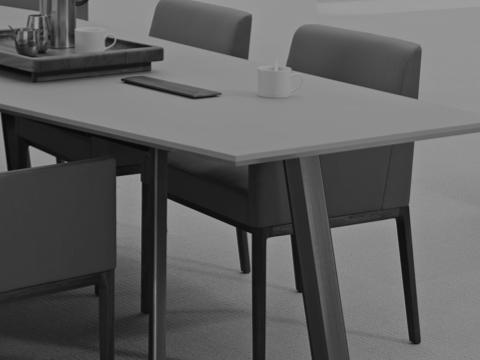 Architect Vincent Van Duysen is influenced by classic modernism as he strives for order and clarity—but never at the expense of warmth or craftsmanship. With that inspiration, Van Duysen gave Nessel a simple, yet sophisticated profile, complemented by high-quality, refined materials.