A classic English form, stately, softly curved, and confident
Designed in 1964 and reintroduced by Geiger in 2004, Landmark is one of Ward Bennett's most famous designs. A classic English form graciously scaled to the exact proportions drawn by Bennett, Landmark is available in both standard-height and low-arm versions. Though carved from solid hardwood, it's lightweight, with meticulously detailed French upholstery offered in a range of options.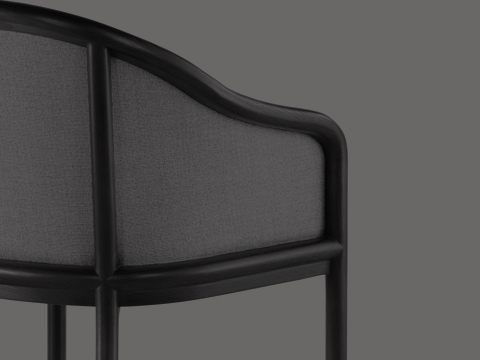 Among designer Ward Bennett's many strengths was his ability to reduce a design to its essence, allowing function, craftsmanship, and beauty to be the focus. That strength is illustrated by the graceful Landmark Chair—stately, softly curved, confident, and one of Bennett's best-known works.