Two seats, one unmistakable look
A lattice of hand-strung parachute cords provides the barely-there structure that gives the Crosshatch Settee its lightweight, transparent silhouette. This iteration of the Crosshatch Chair extends its sculpted wood frame to comfortably seat up to two people. A wide selection of finishes, upholstery options, and cord colors helps it blend in or stand out across a range of interiors.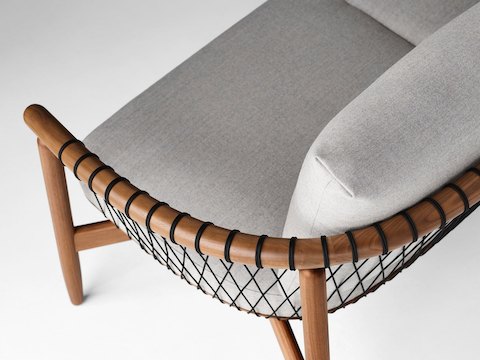 Wood Joinery
The intricate wood joinery of the base is a common design element across the Crosshatch family of seating.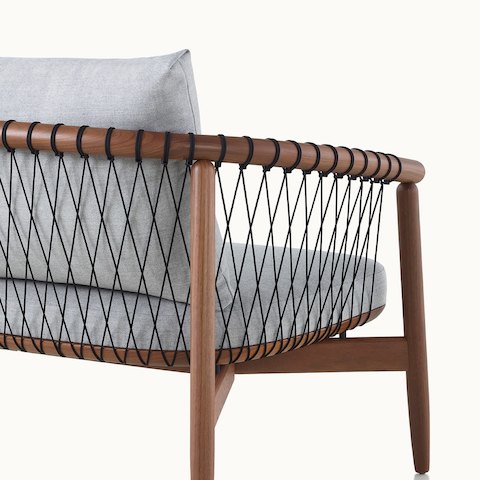 Borrowed from Industry
Parachute cords, a material common to other industries, though not typically used in furniture, come in a choice of colors.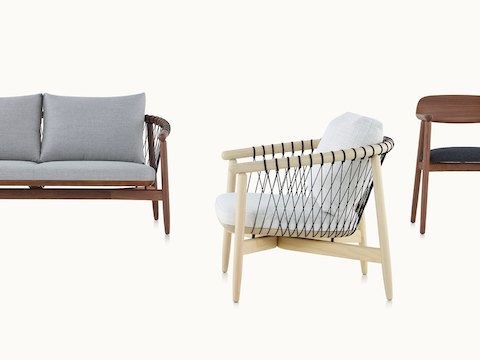 Family Ties
The Crosshatch Settee is a welcome addition to the Crosshatch family.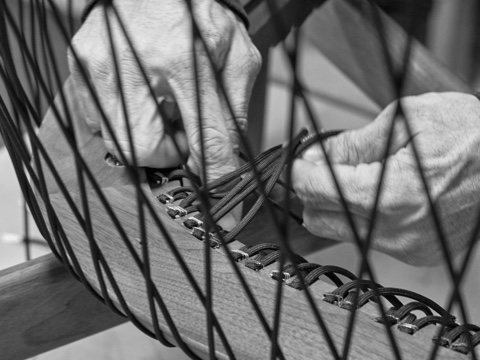 Design legend Ward Bennett's pioneering use of industrial materials inspired the designers of EOOS in their material selection for the Crosshatch Settee. The designers' use of parachute cords—a common industrial material—would have earned Bennett's approval.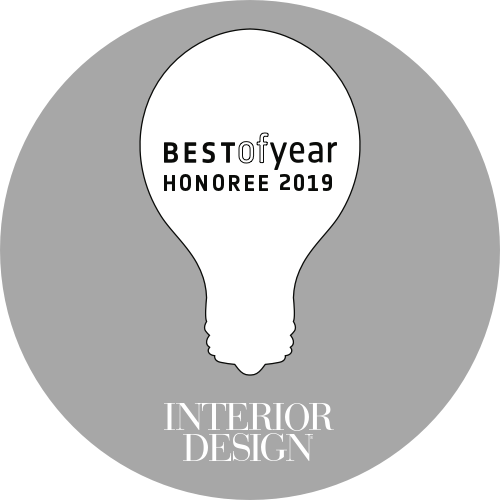 2019
Interior Design Best of Year Honoree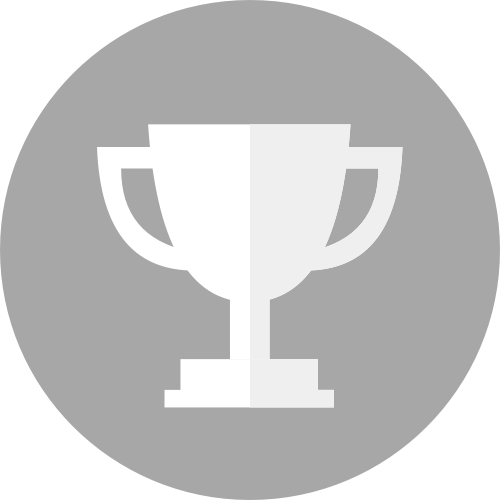 2019
Interior Design NYCxDesign Awards Honoree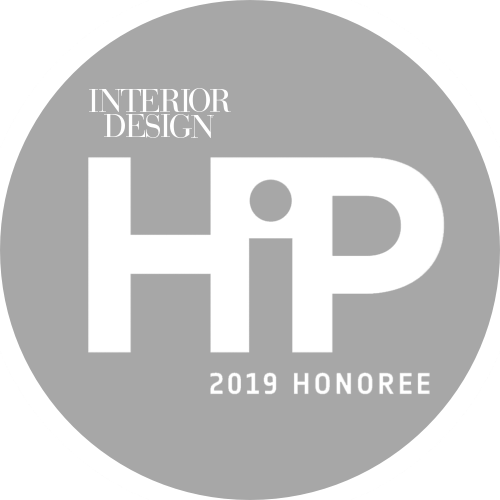 2019
HiP Award Finalist – Sofa