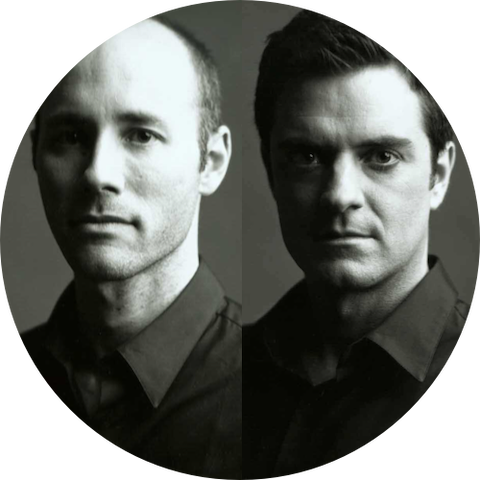 Architect/designer Craig Bassam grew up in Sydney and became so enamored with modernism that he moved to New Canaan, Connecticut, where many giants of mid-century architecture lived and practiced. He established his own studio there in 1997.

Brand strategist/creative director Scott Fellows was raised in New York. After earning an MBA at Harvard, he worked in branding for Bally and Ferragamo.

"It's all about merging the rationality and clarity of modernism with the warmth and texture of nature."
- Scott Fellows—BassamFellows
Both have worked in Europe, where they were influenced by the use of fine leather and wood. In 2003 they formed BassamFellows with a shared vision: to bring craftsmanship and beauty back to contemporary living. Their designs quickly earned them praise as "the newest member of the design world's A team."

Bassam and Fellows are redefining modernism with their Craftsman Modern style. Their work combines traditional modernist principles of rationality, pride in construction, beauty, and utility with the luxury of natural materials—primarily wood, brass, and leather.

Products by BassamFellows