Add layers of elegance and functionality without overpowering a space
Layer Tables embody their name in two ways. The first is inherent in their layered construction, with the distinctive cross-bracing or optional secondary surface—a choice of shelf or box drawer—visible through the glass top. The second is implied in their use, as side tables and rectangular or L-shaped coffee tables can be "layered" into all types of spaces.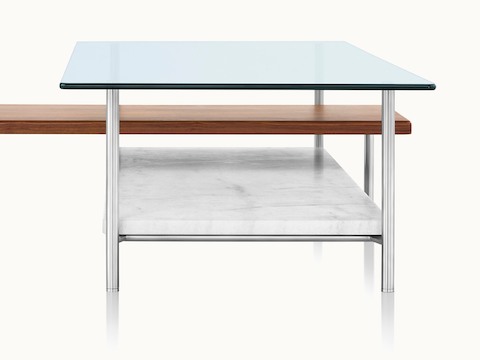 Through Thick and Thin
Visually heavy materials such as stone and wood are cut thicker than standard, while visually lighter materials, such as glass, achieve an exquisite thinness.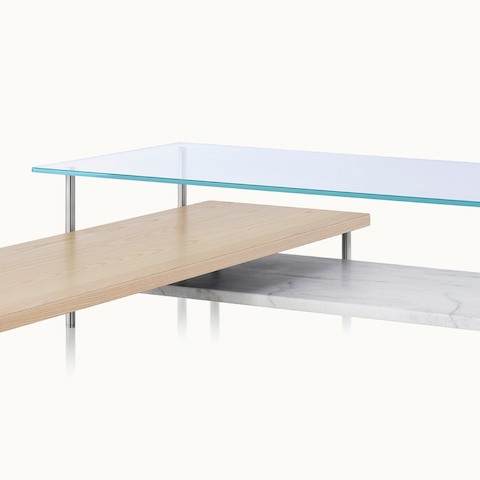 Essential Materiality
Natural finishes celebrate each material's essential qualities.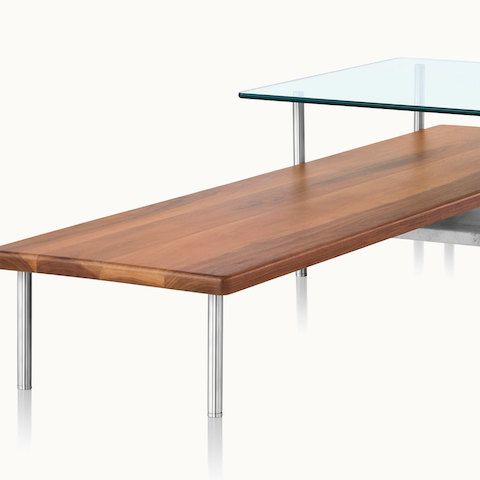 No Hard Edges
All corners have a soft radius, and the structural metal pieces are cylindrical—subtle touches that enhance the tables' sensuality.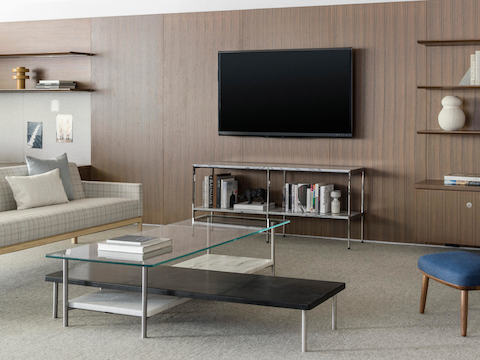 Circulation Space
Layer Tables work particularly well in collaborative work settings, where room to maneuver is important for keeping people and ideas flowing.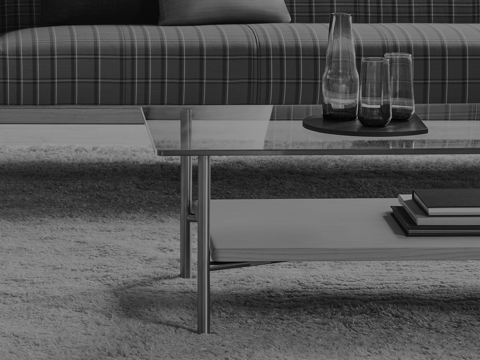 Craig Bassam and Scott Fellows describe their Layer Tables as "naked." The exposed cross-bracing provides the minimal structure, which can be built up in layers. The natural materials, soft curves, and subtle detailing evoke a sensuality common to BassamFellows' designs.