Statement-making tables that nod to modern architecture
With clean, uncluttered lines, Ward Bennett's I Beam Tables pay tribute to industrial exactness, offering both a versatile auxiliary surface and a witty artistic statement. Crafted from black powder-coated cast aluminum, the base can be left bare to form a simple, graphic side table. The I Beam pedestal becomes a coffee table when topped with a glass or stone top.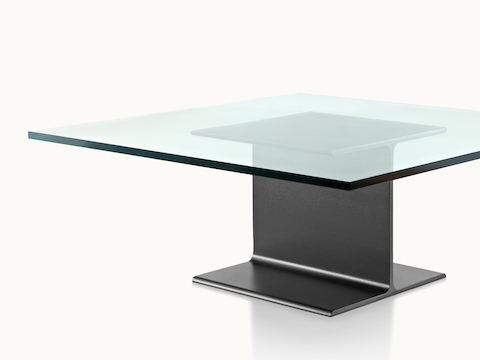 Opening Statement
Part of Ward Bennett's inaugural furniture collection for Brickel in 1963, the design was inspired by a piece in his own Long Island vacation home.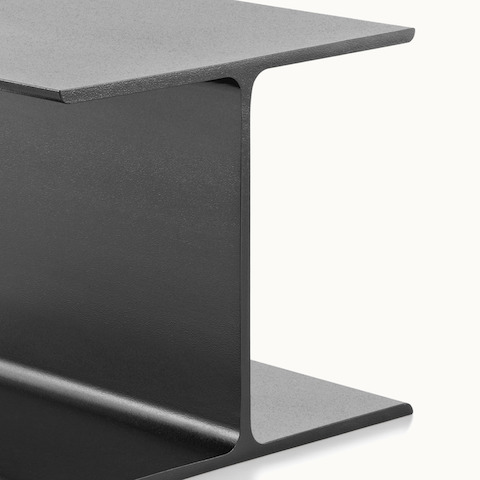 Unadorned Base
A black powder-coated aluminum base can both stand alone as a minimal pedestal side table and provide support for a coffee table surface.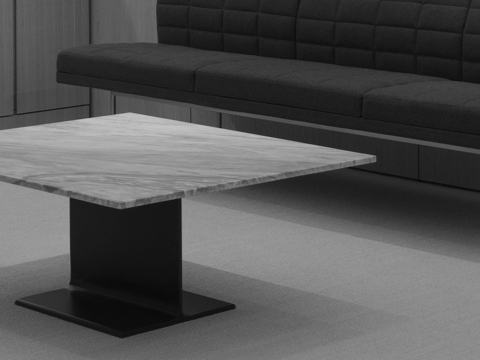 Bennett famously kept the prototype for his I Beam Table in his own New York apartment. According to design lore, this prototype was cut from an actual I beam, and boasted a rust-orange finish. Today's production-quality models are available in black powder-coated metal.