An impeccably edited mixed-media composition takes the form of a table
Inspired by geometry, Vincent Van Duysen composed Brabo Tables of a finely tuned balance of metal, wood, and leather. With a subtlety of transitions designed to be beautiful from every angle, Brabo complements the lounge seating collection of the same name. The Brabo family of occasional tables includes side and coffee tables, available in a choice of finishes. Tops can be specified in wood or wrapped in leather.
Geometric Influence
The same cool lines and warm materiality of Brabo Lounge Seating are present in its designer's line of occasional tables.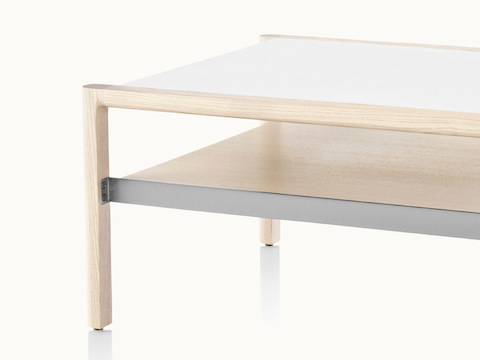 Showing Our Craft
Subtle and sophisticated material transitions highlight Geiger's modern craft capabilities and put the designer's artistry on view from all angles.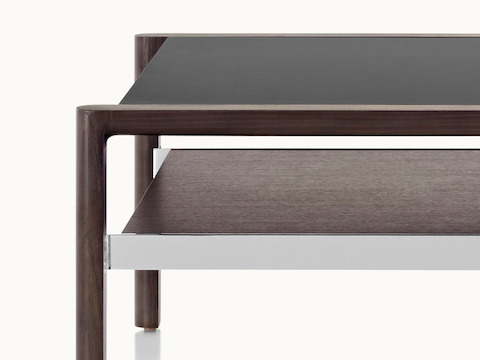 Material Balance
Brabo fine-tunes a sensitive composition of materials, including metal accents and an optional leather-wrapped tabletop.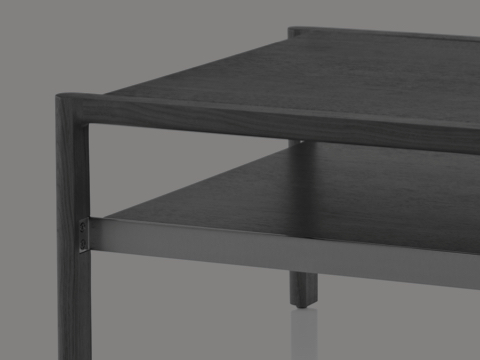 An architect by training, Vincent Van Duysen is inspired by classical forms. He strives for order and clarity in his designs—but never at the expense of warmth or craft. His Brabo Tables feature a sensitive mixture of metal, wood, and leather, fine-tuned to achieve just the right balance.