Elegantly crafted cabinetry that's also smartly designed storage
Isay Weinfeld set out to update workplace storage to better accommodate the needs of today's office. His solution, Domino Storage, is so artfully detailed that its rectilinear forms have become a showpiece for Geiger's woodcraft capabilities. A smartly edited modular cabinetry system, Domino features mitered corners and a playful mix of grain direction.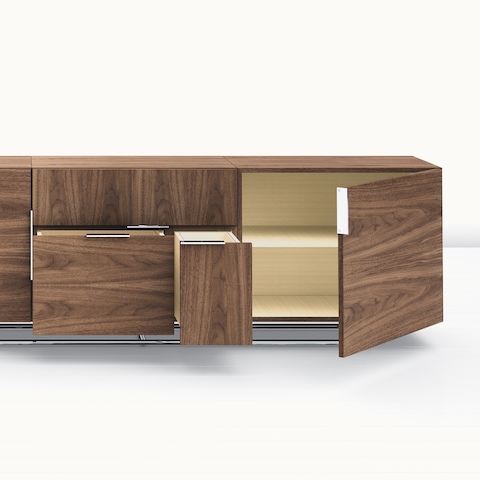 Edit Your Storage
Choose from two heights—credenza or side board—each available in multiple configurations of filing cabinets, supply compartments, shelving units, and more.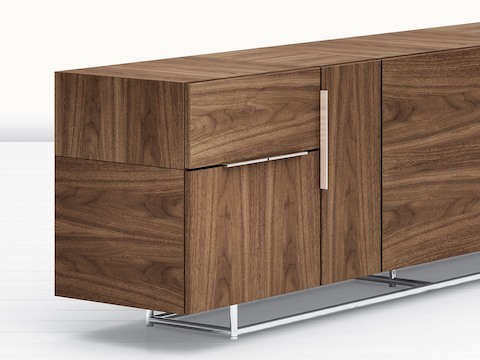 360-Degree Craftsmanship
Because it is finished on all sides, Domino Storage can also serve as a space divider in an open-plan office.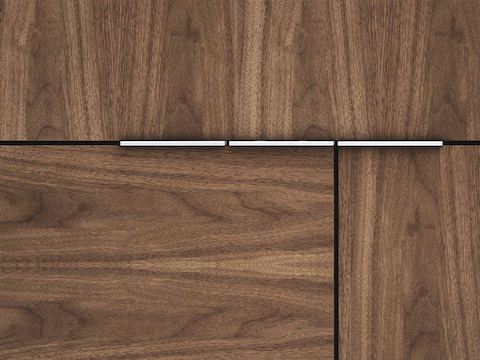 Playful Detail
A spare, rectilinear form is the backdrop for the lively application of quarter-turned wood fronts.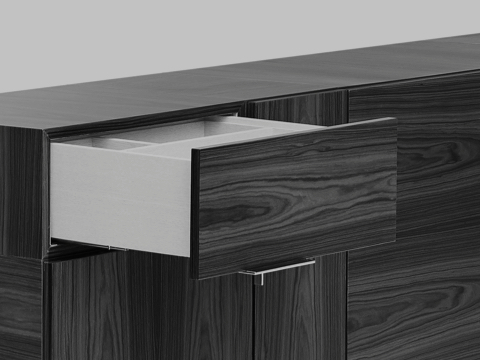 Recognizing that most storage units were designed with decades-old proportions, Brazilian architect Isay Weinfeld set about creating a right-sized modular system. Smartly edited Domino Storage efficiently responds to today's needs with elegance and Geiger craftsmanship.