Timeless storage rooted in modernist principles
A sleek combination of wood and chrome, H Frame Storage reveals its designer's modernist side. Ward Bennett devised this modular approach to storage, with flexible units of open shelving, enclosed cabinets, file drawers, or box drawers, each bracketed by a metal H-shaped frame. Units can be configured into two-, three-, or four-unit credenzas in an exacting grid that's finished from all sides, so they can function as low-profile room dividers.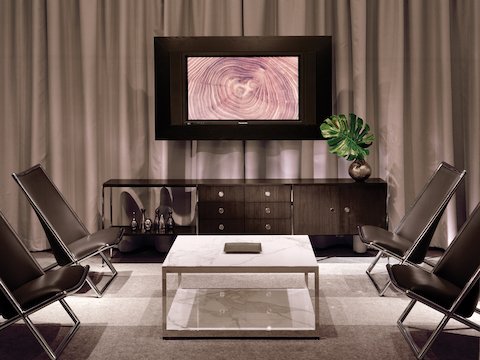 Good Design Is Always Good
Geiger reissued H Frame Storage in 2004, a year after Bennett died and 40 years after it was first introduced. The reissue won Best of NeoCon Gold at the 2004 contract furniture show.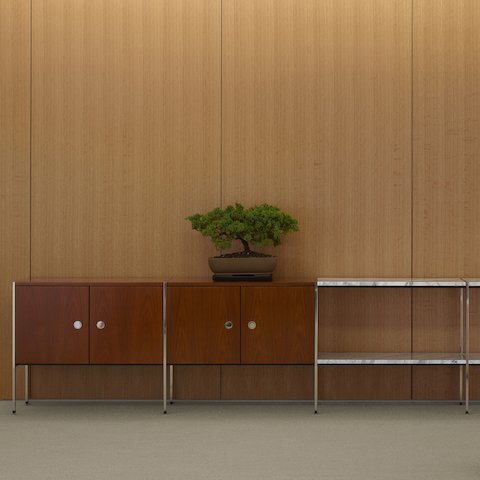 Out in the Open Plan
Refined H Frame is dual-solution storage, working as both a wall unit and as a stand-alone room divider in an open-plan space.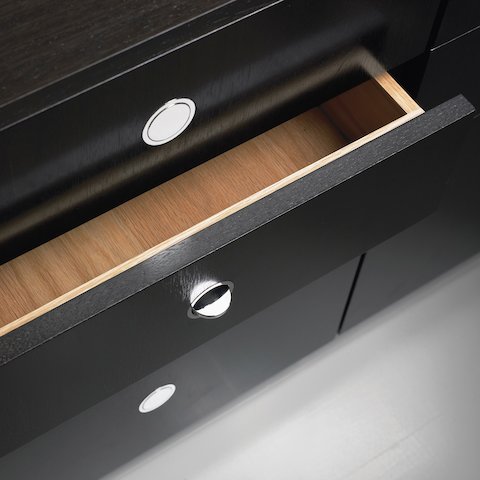 Nautical Inspiration
Flush-mounted Ward Bennett Flip Pull is based on nautical hardware.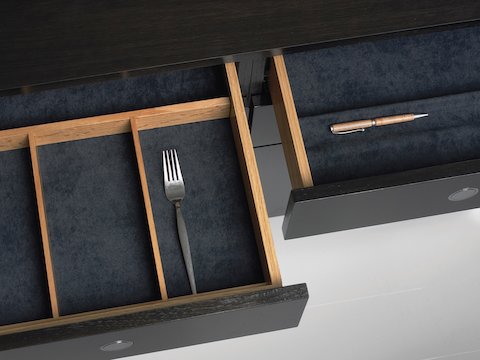 Thoughtful Extras
Drawers feature automatic, soft-closing glides and optional inserts for organizing supplies.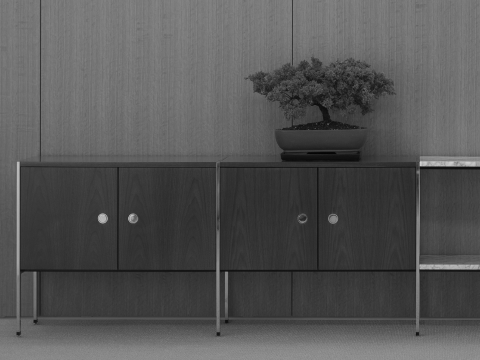 Ward Bennett designed H Frame Storage in 1963. Geiger acquired the rights in 1993 with the acquisition of Brickel Associates, for whom Bennett had served as principal designer. We reintroduced H Frame as part of our Ward Bennett Business Classics collection in 2004, when it won Best of NeoCon Gold.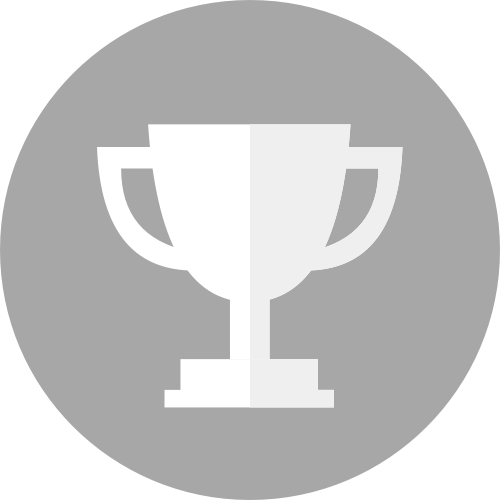 2004
Best of NeoCon Gold Award for Files & Storage