A simple design with more than meets the eye
The JD Credenza offers a quiet architectural design that brings rich, hand-finished wood to the forefront. You'll find exceptional details, a breadth of planning types tailored to your needs, and a variety of options to choose from—from shelves and hinge doors to integrated refrigeration with a total of fifteen unique insert options. Coordinate this credenza with the JD collection of tables.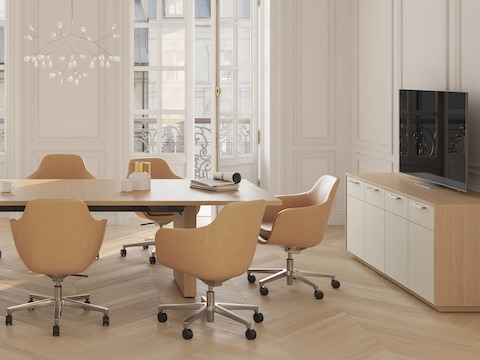 Curated craftsmanship
The curated scope of the credenza is available in a carefully selected palette of quality finishes. Exceptionally crafted details include mitered bases, matching veneers, and clear lustrous finishes highlighting grain character.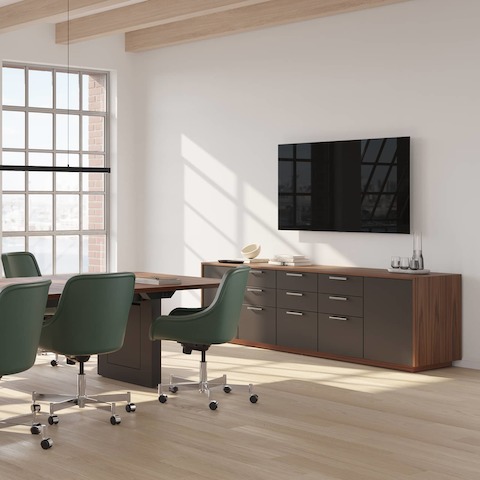 Make it your own
This solution offers a breadth of configurations, from a simple bookcase to three-, four-, and five-position credenzas with modular inserts—allowing you to plan an arrangement best tailored to the work setting.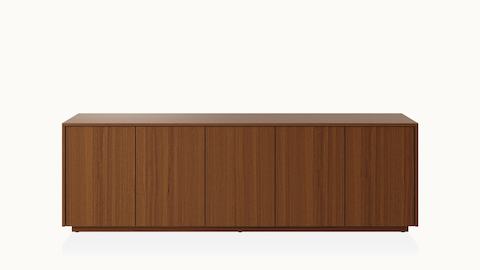 Functionality on display
Provides practical solutions for storing and displaying a variety of items in conference and meeting rooms or any open space—all with style.