A Ward Bennett classic, updated for today
Sled Base Storage is based on an original 1960s Ward Bennett design. Geiger enlisted former Bennett protégé Timothy deFiebre to update the mechanisms and material options 40 years later. Dozens of configurations are available, with units that include hinged doors, box drawers, and file drawers combining in elegant grids to form single-unit pedestals to four-unit credenzas.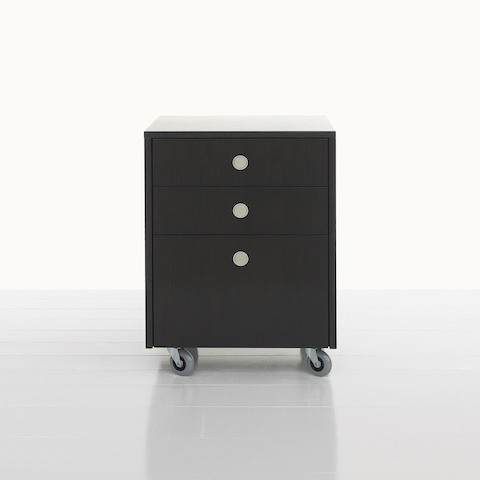 Modular Formation
Modular Sled Base Storage is available in configurations ranging from single-unit pedestals to four-unit credenzas, with options including drawers, filing cabinets, and casters.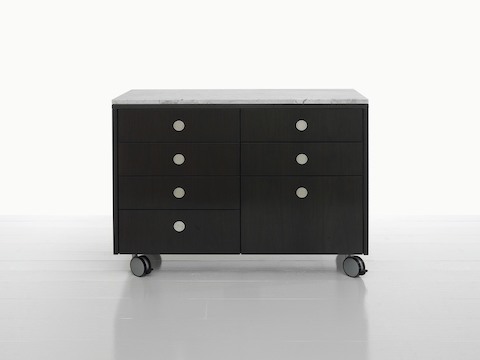 Roll with Sled
Single and double units are also available with casters for use as mobile pedestals.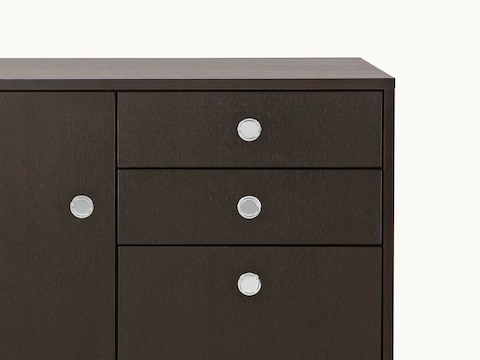 Nautical Inspiration
Flush-mounted Ward Bennett Flip Pull is based on nautical hardware.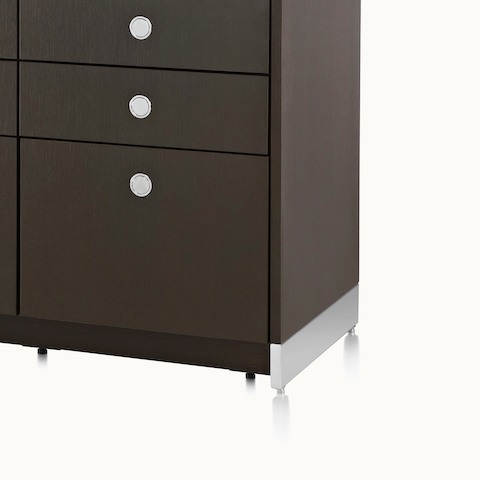 Base Mates
Sled Base Storage has a chrome base that's complementary in design to the tubular steel X-shape frame of Ward Bennett's Sled Chair.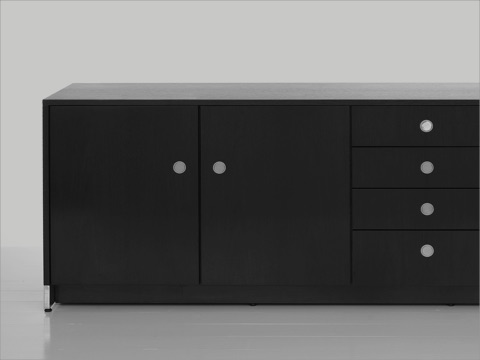 Hailed by the American Institute of Architects for "transforming industrial hardware into sublime objects," Ward Bennett was one of the earliest American designers to introduce industrial materials into designs for the home and office. Sled Base Storage is based on a Bennett design from the 1960s that was updated for Geiger in 2004, when it was reintroduced as part of the Ward Bennett Business Classics collection. Geiger engaged Timothy deFiebre, who worked with Bennett during the last few years of his time designing furniture for Brickel, to oversee the project, which consisted of updating the mechanisms and refreshing the material offering.