Bringing people together
with simple, practical design
JD Conference Tables marry a simple architectural design with DatesWeiser's hallmark quality and craftsmanship. The table is a flexibly designed platform that seamlessly integrates power and data—creating high performance meeting rooms, board rooms, and other collaborative spaces that meet the needs of work teams.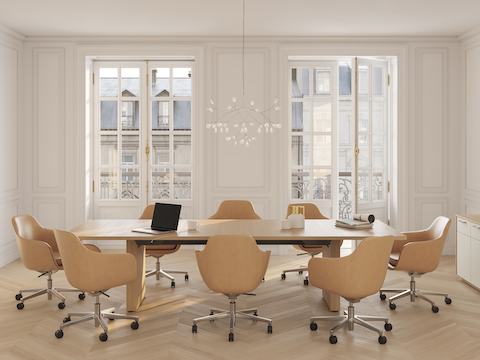 Curated craftsmanship
The curated scope of the table is available in a carefully selected palette of quality finishes. Exceptionally crafted details include mitered bases, matching veneers, and clear lustrous finishes highlighting grain character.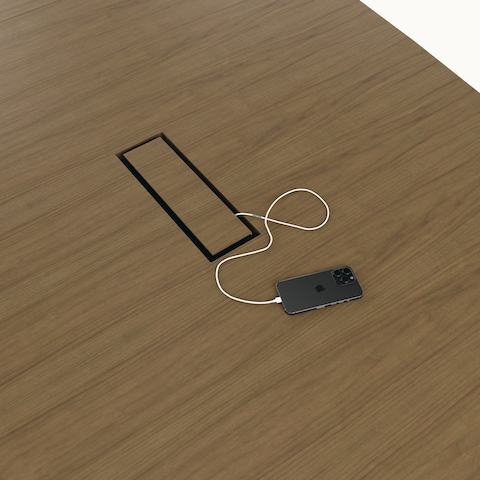 Power and connectivity
JD Tables offer two power box options—one fixed and one slide-out—that mount flush with the work surface to deliver convenient access to power within a minimal footprint. Both are available as cord set or hardwire.