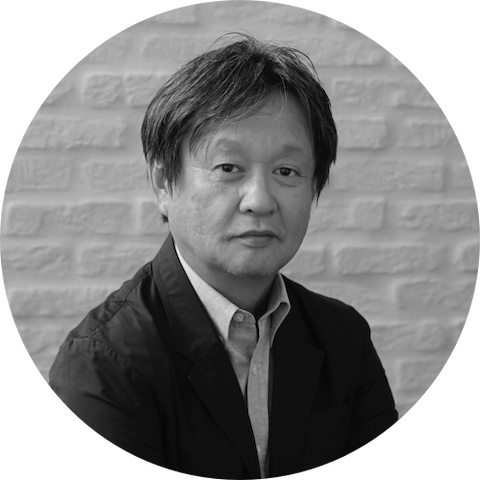 Naoto Fukasawa was born in Yamanashi, Japan, and graduated from Tama Art University. His career began at Seiko Epson, where he designed micro-technology products such as wrist TVs. After moving to the United States, he joined San Francisco design firm ID Two, predecessor to IDEO. There, he worked on electronics products, including a design concept for Apple.
In 1996, he returned to Japan to head up IDEO's Tokyo office. He also created a series of workshops for designers called Without Thought, which espoused the idea that people are linked to everyday things in their environments without being aware of it. If we think too closely about what we're doing, our actions become awkward, whereas designs of simplicity entwine seamlessly with people's actions. During his first workshop, Fukasawa conceived an innovative wall-mounted CD player, which was produced by MUJI and now resides in the permanent collection of MoMA.
"Design means observing objectively"

-Naoto Fukasawa
In 2003, he established Naoto Fukasawa Design, developing products for companies around the world. His affiliation with Italian furniture brand Magis produced the Déjá-vu Chair, winner of the Interior Innovation Award for Best Item at IMM Cologne, as well as the coordinating Déjá-vu Stool. When the stool debuted in 2005 at the Salon del Mobile in Milan, Fukasawa wondered whether the design was too normal. However, his friend and fellow designer Jasper Morrison praised it for its "super-normal" quality. The pair went on to codify the idea of Super Normal design—objects that are instantly familiar (normal), and yet better than what's come before (super). In 2006, an exhibit titled "Super Normal" curated by Fukasawa and Morrison at the Axis Gallery in Tokyo, celebrated the elusive qualities of design that fits seamlessly into the lives of its user.
A study in restraint, the Saiba Chair—Fukasawa's first collaboration with a US manufacturer, exemplifies Super Normal. The result is executive and lounge seating that is intuitively beautiful and useful in any setting.
Products by Naoto Fukasawa