An office chair that's instantly familiar, yet better than what's come before
With its thoughtfully sculpted silhouette and simplicity of form, the Saiba Chair subtly elevates the atmosphere around it while providing effortless comfort to the person sitting in it. Saiba offers two back options (mid- or high-back) along with two base options (a five-star height-adjustable base with casters and tilt or a four-star base with glides).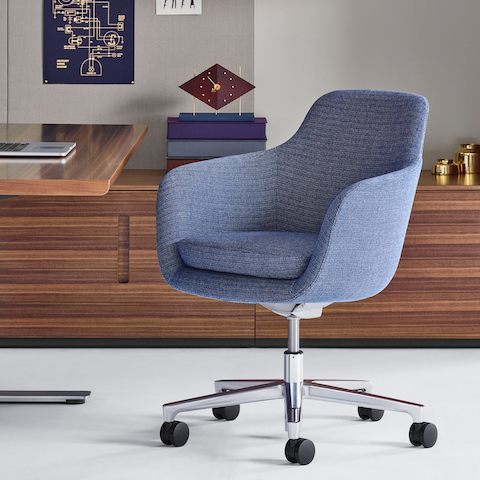 A True Multitasker
Saiba combines the expected qualities of an executive task chair—height adjustment, tilt, casters—with the effortless comfort of a lounge chair.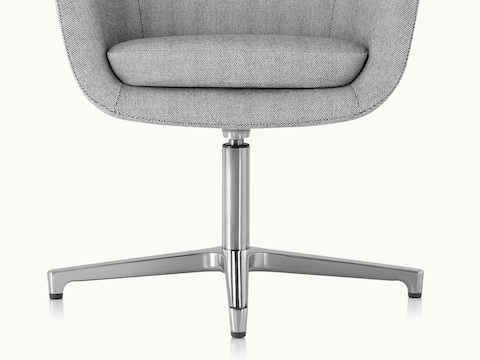 Meeting Needs
Saiba is also available in a conference chair version, which features a mid-back or high-back, four-star base, and glides.
Tailored Up
The expert upholsterers at Geiger follow the Saiba Chair's curves with exquisite precision for impeccably tailored lines.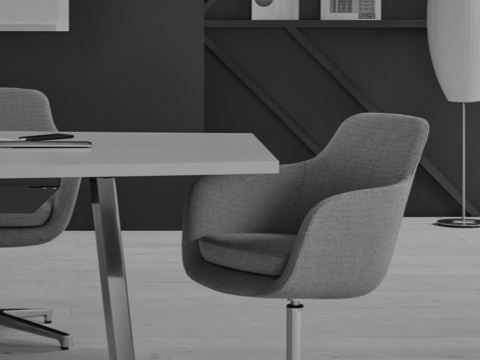 The Saiba Chair exemplifies designer Naoto Fukasawa's Super Normal philosophy—instantly familiar (normal), and yet better than what's come before (super). Understanding that "design means observing objectively," Fukasawa conceived a chair both intuitively beautiful and truly useful.