The height of craft, the height of performance
The result of a collaboration between designer Mark Goetz and longtime Herman Miller seating advisor Dr. Brock Walker, the Taper Chair combines our parent company's depth of knowledge in ergonomics with a simple and clean design, executed with the attention to detail for which Geiger is known.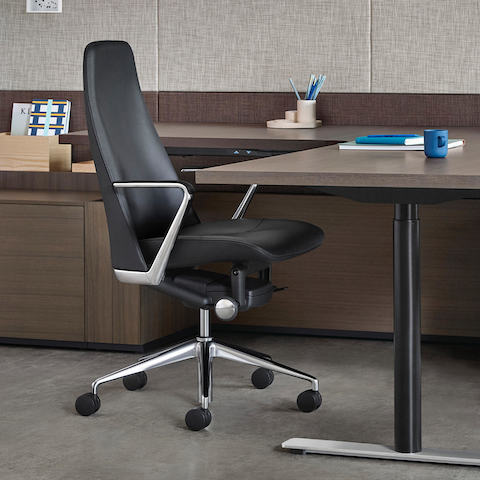 Executive Performance
Taper's award-winning design sets a new standard for ergonomic performance in an executive chair.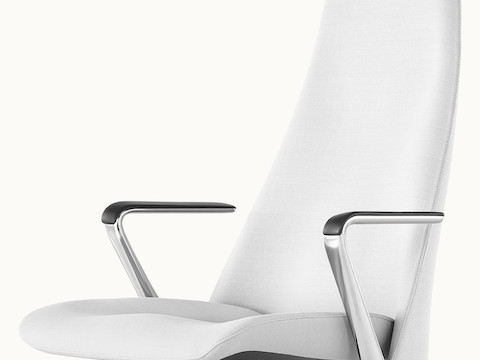 Actively Responsive
Dr. Walker studied hundreds of subjects to better understand what the seated human body needs to be strong and comfortable.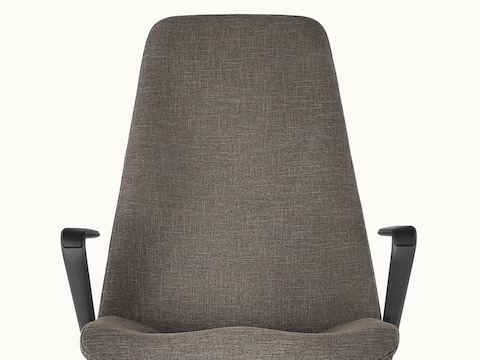 Empowering the Body
The complex contouring of Taper's backrest focuses support for musculoskeletal balance, encouraging a powerful seated posture: hips rotated forward, spine curved in a natural S-shape, chest open, shoulders back.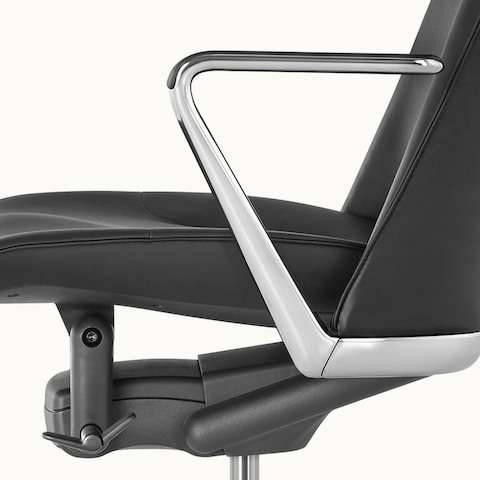 Internal Suspension
Beneath the upholstered covering, Taper's suspended seat uses SuperSeat technology to create a responsive surface, improving comfort and circulation.
Smart Moves
Taper uses a pair of adjustable carbon fiber leaf springs to control resistance for a smooth, balanced motion as the sitter reclines.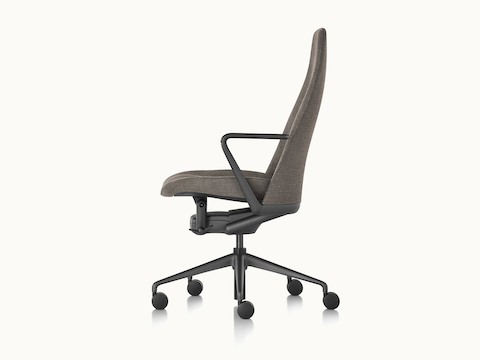 Considered Proportions
With a slender profile and balanced scale, the Taper Chair is visually clean, with every stitch exactly where it needs to be to welcome the body and please the eye.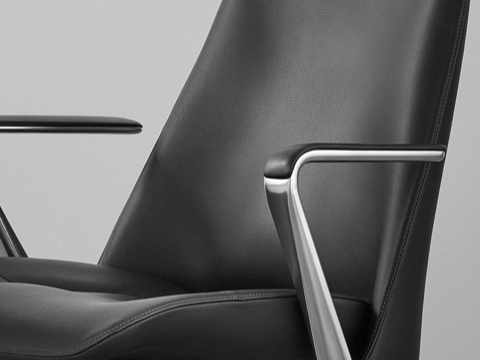 The Taper Chair reflects Mark Goetz's passion for designing new ways to address evolving human needs. Recognizing the need for high-performing, ergonomic office chairs for executive offices, he collaborated with longtime Herman Miller seating advisor Dr. Brock Walker to create Taper. As a result of their unique collaboration, Taper delivers an exceptional experience of comfort and performance, at a level of quality and craft that is unmistakably Geiger.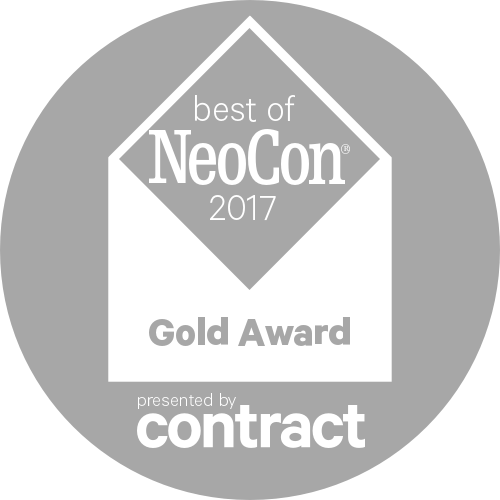 2017
Best of NeoCon Gold Award for Ergonomic Seating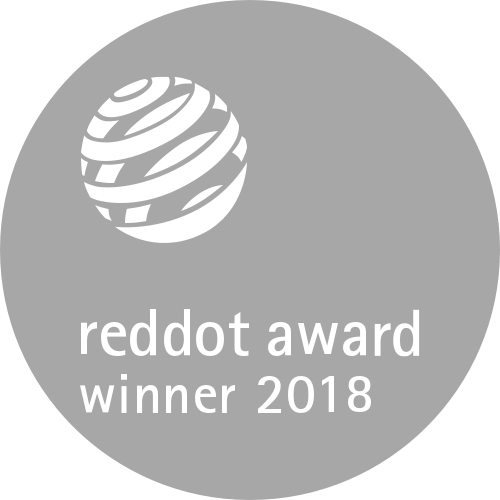 2018
Red Dot Award: Product Design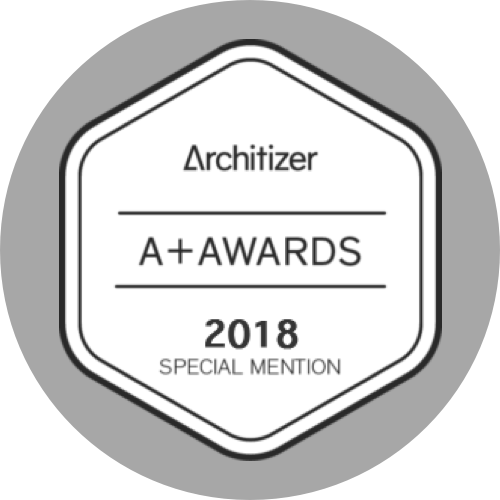 2018
Architizer A+ Awards Special Mention in the Commercial Furniture category