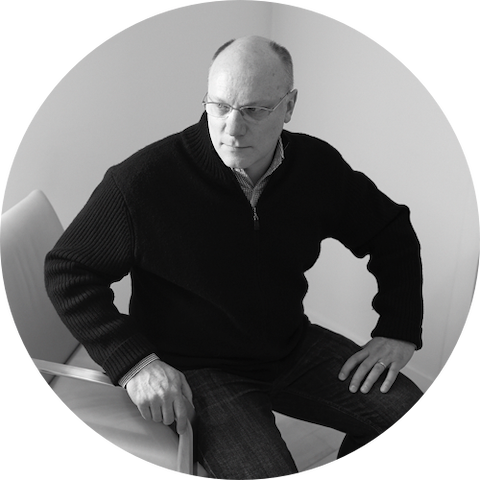 Born near Pittsburgh, Mark Goetz is principal and founder of TZ Design in New York. He studied industrial design at Pratt Institute, including a semester in Copenhagen studying furniture design and architecture at the Danish Royal Academy. He returned to Pratt as an industrial design professor and taught in the undergraduate and master's programs for 20 years.

While Goetz has designed products for numerous consumer brands, including Marimekko, Le Sportsac, Crate & Barrel, and Steuben, his first furniture design was Geiger's Washington Avenue Chairs, followed by the Full Twist Chair and Taper Chair.

"I want people to feel comfortable with my work, so they feel it's created especially for them."
- Mark Goetz
Taper, which Goetz designed in collaboration with longtime Herman Miller seating advisor Dr. Brock Walker, earned Contract magazine's Best of NeoCon Gold Award in the ergonomic desk/task chair category in 2017.

The design for Taper reflects Goetz's passion for addressing evolving human needs. "The way we perform work is constantly changing; therefore, so should our chairs," he says. "The emergence of new technologies also brings about new behavior and work environments. I am always excited to understand and embrace these changes and support healthy work habits."