Custom fit, finish, and functionality made standard
Furnish admin stations, benching, or reception areas with Geiger One. Its versatile kit of parts and expansive material options help meet a wide variety of functional and aesthetic needs across the office floorplate, allowing you to achieve a customized look and feel within a standard product offer.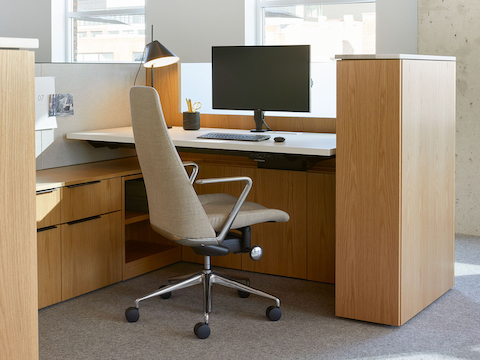 Material world
The versatility of Geiger One's kit of parts and expansive material offering hint at all the creative possibilities. In addition to premium veneer, options include soft touch or thermally fused laminates, high-gloss acrylics, and solid wood work surfaces, helping Geiger One fit a range of tastes and budgets.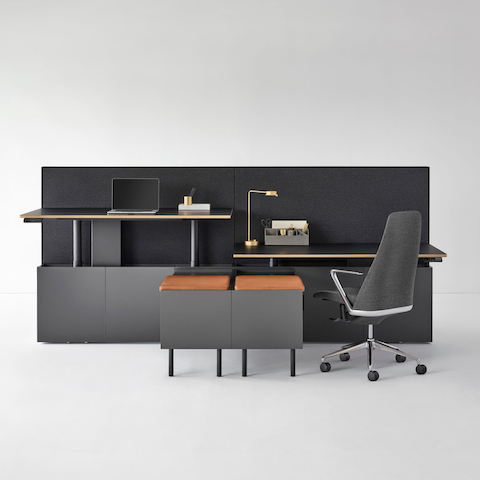 Stepping up to meet rising expectations
Geiger One anticipates custom requests and creates solutions through its standard kit of parts. The frame system, which can be installed against an architectural wall in a private office application, provides the necessary structure for this freestanding open plan application—reducing install time and opening possibilities for practically limitless configurations.
The height of height-adjustability
A variety of sit-to-stand work surfaces are part of the Geiger One standard kit of parts. Choose from a selection of leg styles, top shapes, and materials to help improve the ergonomics of any workplace.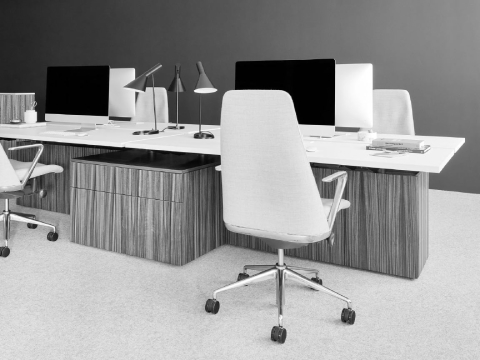 Geiger One takes what we've learned in creating customized solutions for clients and uses it to inform a unique approach to casegoods design. The result is a versatile infrastructure that can be built upon using a standard kit of parts to create spaces that feel custom.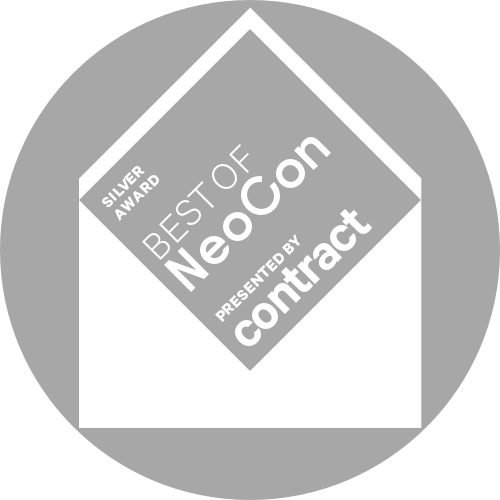 2019
Best of NeoCon Silver Award for Casegoods
More from the Geiger One Casegoods Family