The centerpiece in Geiger's first outdoor collection
A fresh addition to the Crosshatch family—now updated and redesigned for the outdoors—this coffee table joins the chair, ottoman, and settee. Working in harmony with these pieces, it creates an inviting place to gather, whether on an office patio, under a poolside pavilion at home, or anywhere in between.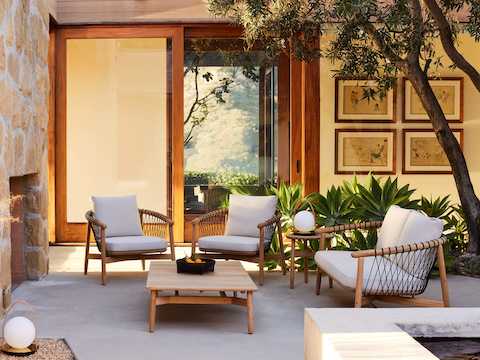 Weather-ready teak
The coffee table is intricately crafted with durable teak so it can withstand the elements.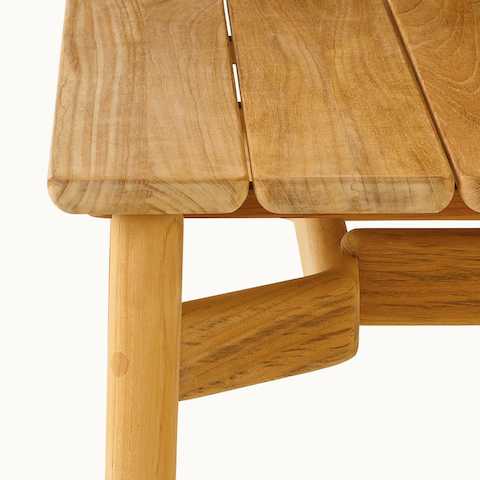 Intricate joinery
The coffee table is marked by a hallmark of the Crosshatch family: sophisticated wood joinery—for this piece, in teak—by design firm EOOS.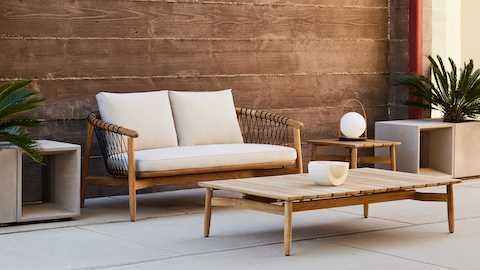 A happy family
When the coffee table is paired with chair and ottoman or settee, they form a welcoming, relaxing setting for the home or the office.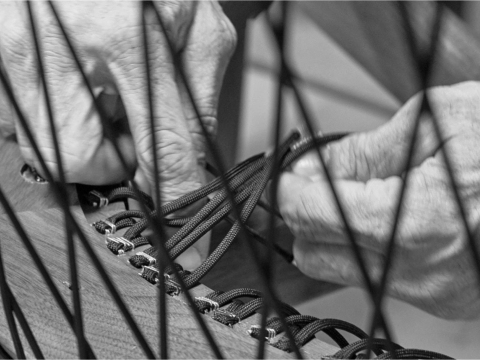 Design legend Ward Bennett's pioneering use of industrial materials inspired the designers of EOOS in their material selection for the original Crosshatch Collection. The designers' thoughtful addition of teak in their outdoor redesign would've earned Bennet's approval.