Sophisticated teak craftsmanship
The Crosshatch Outdoor Side Table accompanies a chair and ottoman, settee, and coffee table in Geiger's inaugural outdoor furniture collection. It easily finds a home next to either of the seating pieces and provides a place for a poolside drink—be it at home or a hotel—or a notebook and laptop during an outdoor meeting at work.
Outdoor Ready
With durable teak, the side table is equipped for rain or shine.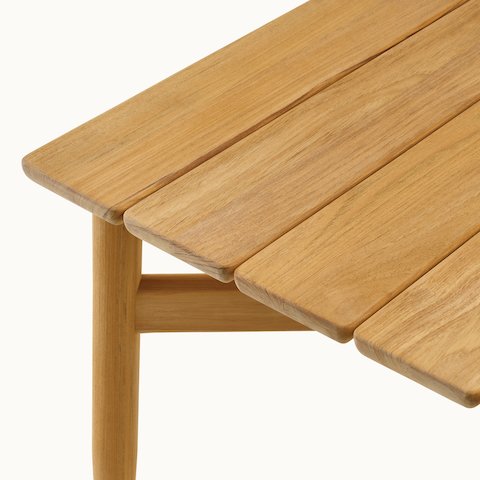 Intricate Joinery
The side table is marked by a hallmark of the Crosshatch collection: sophisticated wood joinery—for this piece, in teak—by design firm EOOS.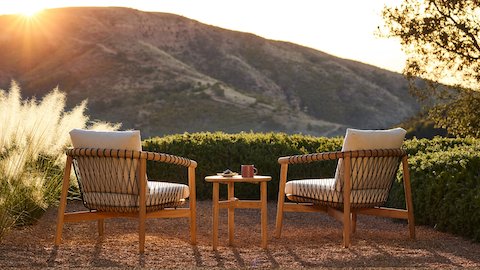 All in the Family
Pair the side table with chair and ottoman or settee, and the family forms an inviting spot to gather outside.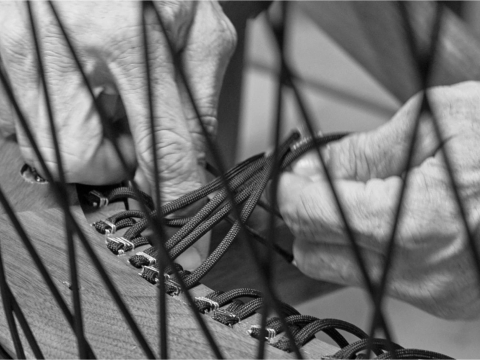 Design legend Ward Bennett's pioneering use of industrial materials inspired the designers of EOOS in their material selection for the original Crosshatch Collection. The designers' thoughtful addition of teak in their outdoor redesign would've earned Bennet's approval.