An artfully simple chair design with an emphasis on comfort
Designed in 1964, Bumper is a true bucket chair, based on principles of the George Washington swivel chair. The Bumper family prioritizes comfort with a nice sweep, good back support, and an intentionally short seat to allow your feet to rest on the floor. The deceptively simple design is nearly seam-free, with the arm cap, inner shell, and outer shell each shaped from one continuous piece of fabric or leather upholstery.
Triple the Options
The Bumper Chair is available as a side chair with a four-leg base, an office chair with a five-star swivel base suitable for executive offices or conference rooms, and a lounge chair with a four-star swivel-return base.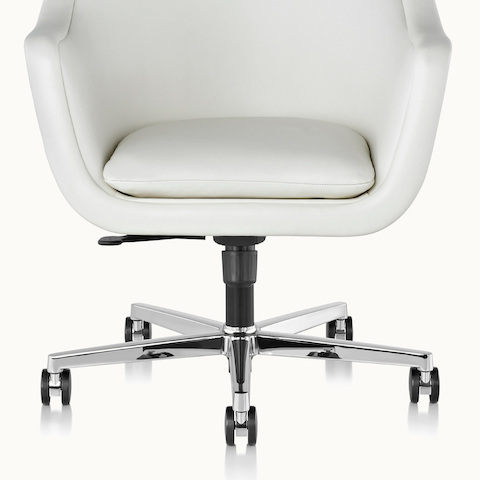 Masterful Industrial
Legendary designer Ward Bennett brought his signature use of industrial materials to his Bumper Chair design.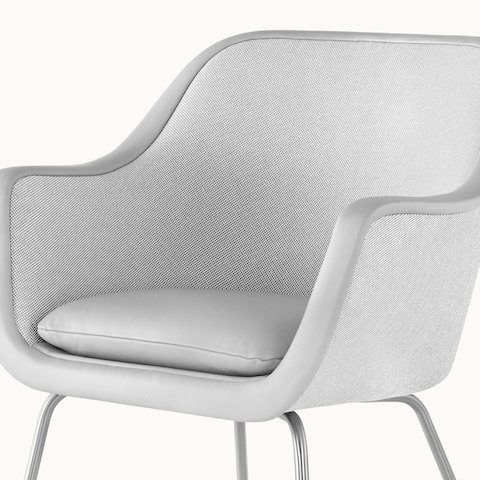 Simple Seat
Subtle in its simplicity is Bumper's upholstered bucket seat, characterized by its most minimal possible seaming throughout.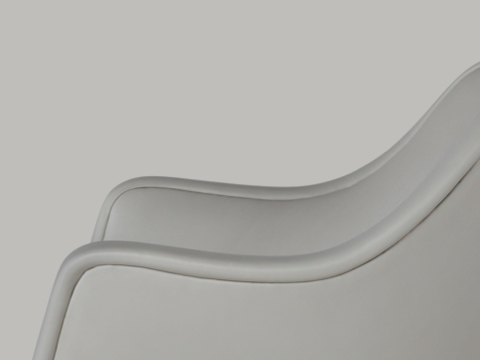 Legendary designer Ward Bennett, one of the earliest American designers to introduce industrial materials to furniture and interiors, brought his signature aesthetic to Bumper Chairs with a tubular metal base, softened by curvilinear upholstered lines.