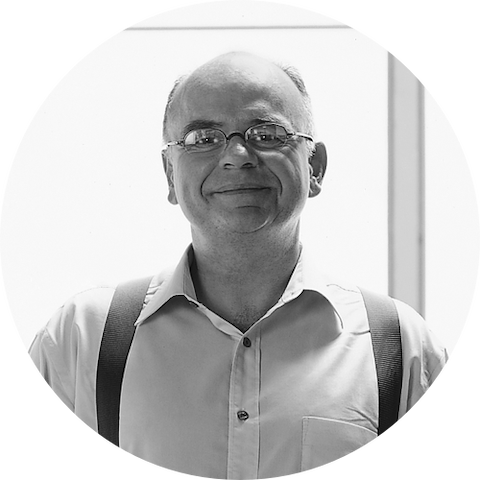 Robert Allen trained as an architect at the Harvard Graduate School of Design and brings to Geiger a distinguished background in multidisciplinary design. Together with his creative team at Connecticut-based Metalhouse, he specializes in product, graphic, architectural, and interior design.
Allen is recognized for highly refined solutions to difficult design problems. His Caucus Tables and Conference Furniture for Geiger bring modern utility, adaptability, and timeless design to contemporary workspaces. The Caucus system's many configurations support meetings, presentations, impromptu collaborative sessions, even downtime, while incorporating elegant and discreet power sources.
Other achievements include his work on the UN-member-nation sponsored NYC Mosque, the Chase Operations Center for SOM, and headquarters for Unilever, Guinness, Prodigy, Elf Aquitane, and Hewitt Associates. He also established the North American offices of the prestigious Swiss corporate identity design firm Zintzmeyer & Lux, whose accounts included BMW, Lufthansa, and Deutsche Telecom.
Allen's work has been extensively published and won numerous design awards worldwide.